Surge in COVID-19 cases: Micro smart lockdown imposed in Peshawar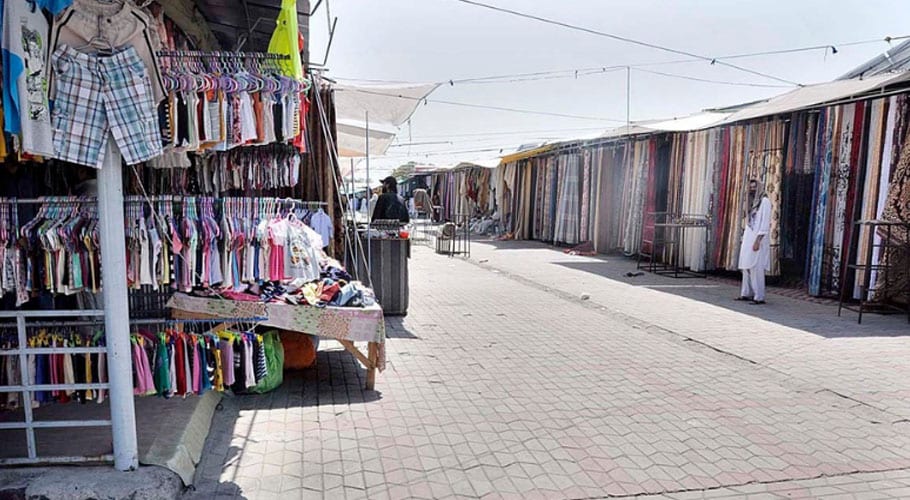 PESHAWAR: As the number of Covid-19 cases continues to surge, local administration has decided to put a micro smart lockdown in Peshawar from today (Sunday) in order to control the spread of COVID-19.
According to the notification issued by the local administration on Sunday, the lockdown will be imposed from 7:00 pm. The entry and exit points in the affected areas will be closed while the residents have been directed to take precautionary measures.
The local administration in the notification mentioned that the medical stores, general stores and tandoors will remain open. Officials said the lockdown has been imposed in areas and streets considered Covid-19 hotspots.
It is worth mentioning here Pakistan has reported 39 deaths in the last 24 hours by novel coronavirus as the number of positive cases has surged to 590,508. The nationwide tally of fatalities has jumped to 13,205 on Sunday.
According to the latest figures by the National Command and Operation Center (NCOC), 1,780 persons tested positive for COVID-19 in the past 24 hours. Sindh remains the worst-hit province by the pandemic in terms of cases followed by Punjab, Khyber Pakhtunkhwa and Islamabad.
Till now 259,666 coronavirus cases have been confirmed in Sindh, 177,008 in Punjab 73,708 in Khyber Pakhtunkhwa, 45,519 in Islamabad, 19,114 in Balochistan, 10,534 in Azad Kashmir and 4,959 in Gilgit-Baltistan.
Furthermore, 5,552 individuals have lost their lives to the epidemic in Punjab 4,424 in Sindh, 2,109 in KP, 508 in Islamabad, 309 in Azad Kashmir, 201 in Balochistan, and 102 in GB.
Pakistan has so far conducted 9,212,480 coronavirus tests and 38,887 in the last 24 hours. 559,248 coronavirus patients have recovered in the country whereas 1,595 patients are in critical condition.