Stray dogs bite two children in Karachi's Ferozabad area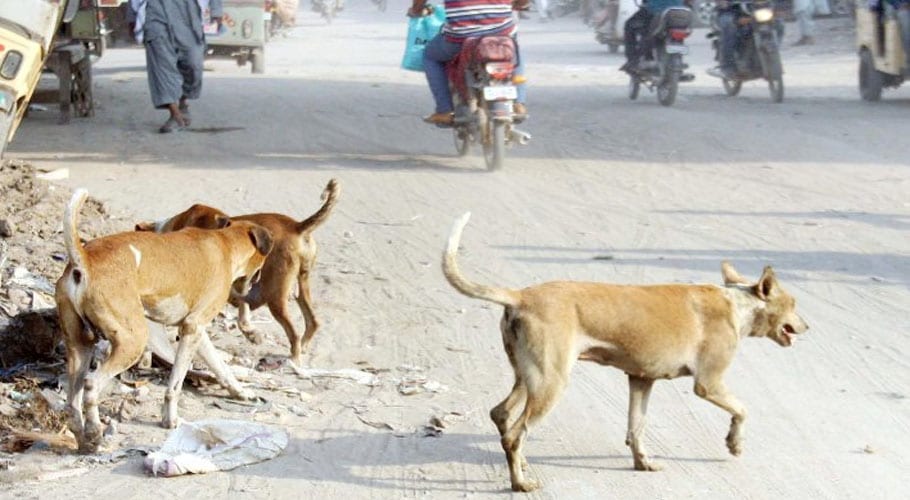 KARACHI: Two children were bitten by stray dogs in the Ferozabad area of the metropolis on Thursday.
After the incident, local people arrived at the Ferozabad police station to register a case against the Karachi administrator and the Karachi District East authorities.
Despite constantly asking relevant officers to address the growing population of stray and mad dogs in Karachi, there has been no action in this regard, they said.
Former UC chairman of the area said the children suffered from the incident owing to the city administration's negligence towards its duties.
Police said it will take further action when details of the incident are revealed by hospital authorities where the two children have been admitted.
It is pertinent to mention here that over the last three years, more than 27,000 dog-bite cases have been reported, with the Sindh government neutering the canines instead of culling them.
Earlier, the Sindh High Court (SHC) had ruled that if any person is bitten by a dog, the membership of the respective Member of Provincial Assembly (MPA) elected from that area will be suspended.
The court's remarks had come during the hearing of a case related to stray dogs biting people in the province. In response, the judges presiding over the case issued "strong remarks".
Responding to the judge, the public prosecutor had said that MPAs have nothing to do with the incidents of dog bites, to which the judge said they knew to whom the respective officers paid commissions — and that the MPA must ensure people's safety.