September 15: Back to school?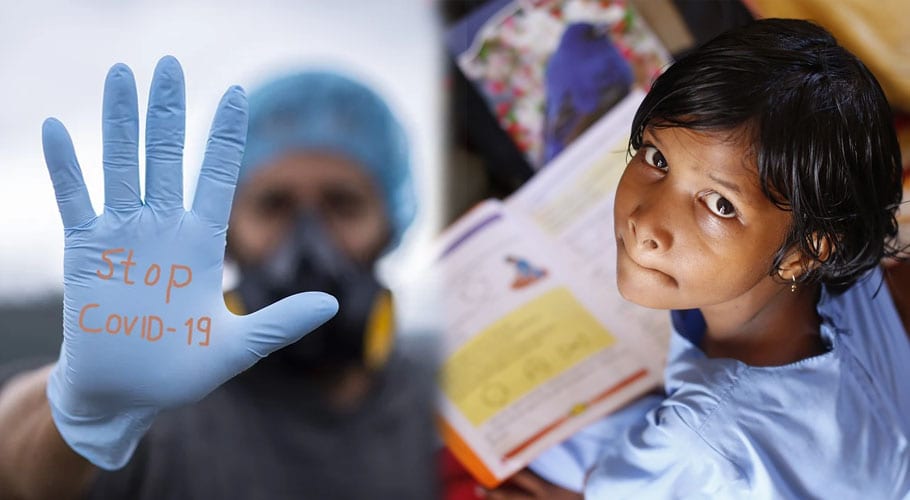 The coronavirus pandemic has impacted lives and institutions across the planet. From global disruptions in production to supply chains to a new era of work and study from home, our lives are shifting towards a new unknown.
The education sector is no different, having been one of the most strictly impacted schools and universities around the world shutting their doors in line with social distancing and protective steps against the virus as suggested by the World Health Organization (WHO).  
The challenges
From canceling classes and exams to emptying dorms to research stuck in limbo, top education institutes across the globe are still facing increasing uncertainty as to the threats of the virus still presented.
In the meantime, with the admissions cycle just around the corner, these institutions are increasingly concerned about enrolment yields and net tuition revenue. Student applicants are concerned about financial aid as donations and grants drying up.
An expensive expansion in online teaching is progressing at a slower pace than expected, with at times ambiguous and past-due requirements from education regulators effectively grounding progress.
Further, then expensive software licenses, privacy concerns surrounding apparatus like Zoom, ensuring connectivity, and most importantly transforming instructional methods from the classroom setting to a virtual one are creating unexpected hurdles.
The decision to reopen educational institutions
After a nearly seven-month closure due to the COVID-19 pandemic, schools and universities in Pakistan are scheduled to reopen on Sept 15.
Education Minister Shafqat Mahmood made the announcement at a press conference today, saying that educational institutes will reopen with SOPs in place.
Mahmood also said that authorities are mulling several options: scheduling classes on alternate days, conducting classes outdoors, training teachers, recalling students to hostels with maximum 30pc occupancy and enforcing mask-wearing and social distancing.
The current condition of COVID-19
Pakistan reported 394 new cases of COVID-19 on Monday, taking the national tally of infections to 298,903.
Pakistan has continued to witness a sharp drop in daily coronavirus deaths and infections as the country reported three deaths, taking the death toll at 6345.
According to the National Command and Operation Centre (NCOC), as many as 286,016 patients have recovered from the disease while 534 patients are reported to be in critical condition.
Sindh has 130,671 confirmed cases of the virus so far, Punjab 97,226, Khyber Pakhtunkhwa 36,625, Balochistan 13,292, Islamabad 15,750, Azad Jammu and Kashmir 2,331 and Gilgit Baltistan 3,008.
Total deaths due to COVID-19
The coronavirus has caused 2,210 deaths in Punjab and 2,423 in Sindh. Khyber Pakhtunkhwa has 1,255, Islamabad 176, Balochistan 145, Gilgit-Baltistan 71, and Azad Kashmir 65 deaths from coronavirus.
At least 1,050 patients are under treatment in 735 hospitals across the country, 87 of whom are on ventilators.
Country's infection rate
 The country's infection rate has significantly dropped in recent weeks, compared to an average of 5,000 daily cases in May and June.
The highest number of single-day cases was nearly 7,000 last month. The government is currently following a "mini smart lockdown" strategy.
Instead of closing entire streets or shopping centers, only houses or workplaces where infections are reported will be sealed. The country has conducted more than 2.7 million tests, according to statistics.
Corona's concerns and the future of education
In order to get ahead of the events, educational institutes and authorities require reacting skillfully and strategically.
In addition to essential project management and communications roles, it is crucial for senior leadership to have access to epidemiological expertise.
Across the world, researchers in healthcare, policy, and technology are using their expertise day in and day out, hoping to crack what has the potential to become an unsolvable puzzle.
In a nation like Pakistan, where more than 65 percent of the population is under 26 years of age, such an approach will certainly shape a better future in the years to come across all sectors of business, industry, and governance.
As an increasing number of employers demand educational programs that closely meet the requirements of the modern global industry, the higher education sector in Pakistan has the sole opportunity to capitalize on it.
Furthermore, simplifying degree requirements can also go a long way in not just facilitating students, but also preparing universities for future cohorts.
Likewise, graduating classes are already reeling under the pressures of an uncertain employment market and need a means for efficient engagement.
At their end, universities can seek out mentored engagement experiences, and online skills development programs in lieu of traditional coursework.
Decision-makers also require strategically utilizing and allocating resources in a manner that permits smaller institutes to utilize expertise from larger universities.
As Pakistan moves on from its deadliest day yet of the novel COVID-19 pandemic, there exists a genuine opportunity for the higher education sector to turn a new leaf and use this opportunity to move forward towards a sustainable future.
Achieving this will need a willingness to think outside traditional boxes and implement innovative, adaptive and proactive measures across the board.
COVID-19 threats and SOPs
There is no doubt that the closure of educational institutions has been a huge setback for students across the globe.
Particularly in Pakistan where internet access in many areas is limited, virtual classes have been tremendously difficult to hold if not impossible. For young children, too, the disruption in learning has had results for their emotional well-being.
Hence, the people and authorities' concerns regarding the closure of educational i9nstitutions are legitimate.
However, as there is a fear that infection rates will rise in the country. As unfortunately, no SOPs are being enforced at gatherings across the country as a result one infectious disease expert has predicted a frightening scenario of 5,000 new infections per day.
If these violations continue and infections rise, the government should, as it has already indicated, reconsider its decision of lockdowns.
Even when the time comes for schools and universities to open — whenever that maybe — the planning needs to be meticulous.
Temperature checks, distancing, mask-wearing and rigorous training of teachers on SOPs will be essential.
A safe system will have to be chalked out for those using public transport to get to school.
Children who are immuno-compromised or who live with a vulnerable family member may have to be offered an alternative to physical attendance.
 This is an uncertain time and uncharted territory for all educational institutions. However, authorities must support students and faculty by providing and enforcing clear guidelines.