SBCA fails to control illegal constructions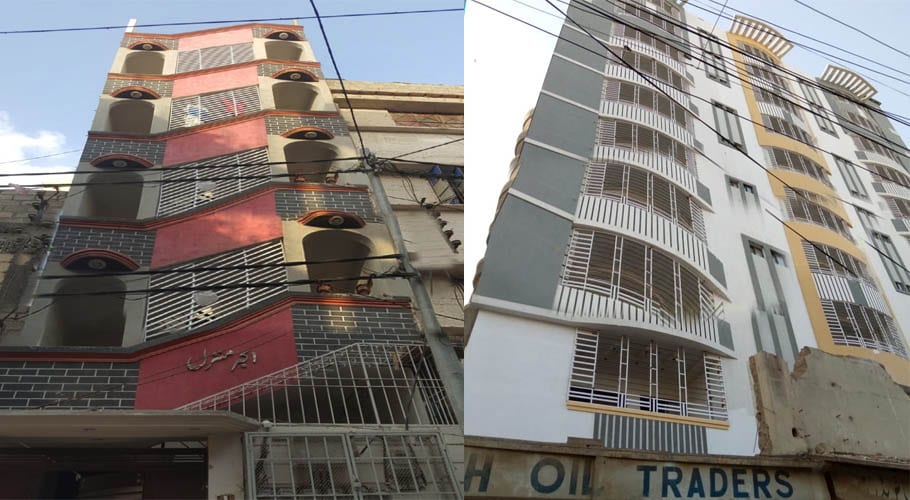 KARACHI: The Sindh Building Control Authority (SBCA) has failed to control illegal construction in the city, just as reports emerged that a five-storey building collapsed in Lyari.
Earlier, a five-storey building had collapsed in Liquatabad but the SBCA authorities failed to take any action. Now another building is on the verge of collapse in Liaquatabad while the SBCA are in a deep slumber.
The building named Akbar Manzil located in Liaquatabad No. 2 plot 786 on a 90-square-yards plot started developing cracks while still under construction and residents were permitted to live there. As the situation worsened, SBCA director Liaquatabad Town Ejaz Malik reached the site and observed the building.
On the other hand, Director Saddar Town Syed Muhammad Zia is involved in allowing illegal constructions while receiving massive underhand payments. He has allowed construction on plot number GRDW 63/1/4 in violation of the approved map where the eighth floor of the building is being constructed.
The officer has also allowed the construction of apartments in the parking areas. Zia has also allowed illegal construction at another plot no. 58, 59 and 59/1 in Garden area while around a dozen such activities are being held under his patronage.
Local residents, political and social personalities identified and lodged complaints to no avail. They have urged SBCA Director General to taken swift against all illegal constructions in the city.