Rawalpindi clerk suspended, three arrested on public complaints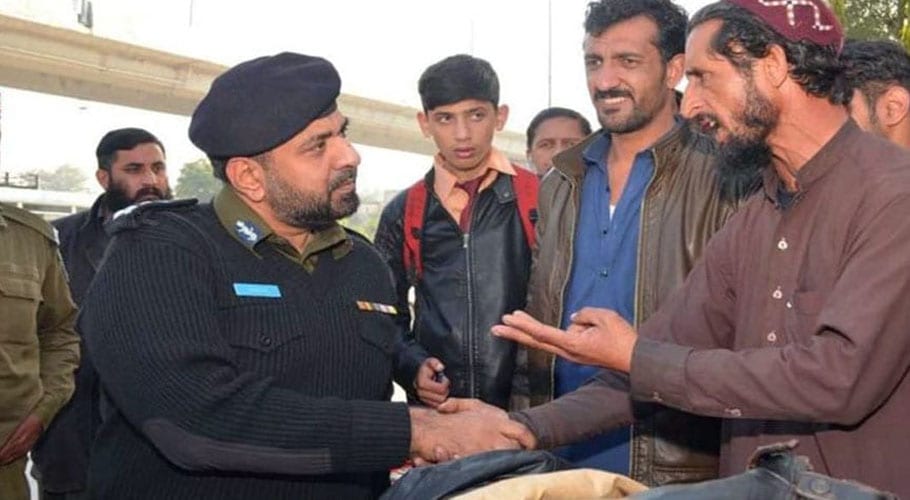 RAWALPINDI: City Police Officer (CPO) Rawalpindi, DIG, Muhammad Ahsan Younas held open court (Khuli Kutchery) to remove the grievances of the people and suspended a clerk on the complaint of the former traffic warden.
On this occasion, on the complaint of a woman, CPO Mohammad Ahsan Younis ordered immediate registration of the case against an accused involved in torturing his wife, the daughter of the complainer.
Later, the police arrested the main accused Sagheer Ahmed and his two accomplices  Chaudhry Naveed and police constable Saleem Akram.
During the open hearing, the former traffic warden pleaded that Clerk Imran solicited bribes for his legitimate work. On which Mohammad Ahsan Younis took immediate notice and ordered the suspension of the Clerk Imran.
CPO Younas also listened to the other complaints and issued instructions to the concerned investigating officer to resolve the matter. Special teams must be formed to arrest the notorious criminals of murder and other heinous crimes, CPO added.
He made it clear that legal action should also be taken against those who harbor notorious criminals. Strict legal action should also be taken against the land mafia, he said.
In the end, CPO Muhammad Ahsan Younis inaugurated Sub-Inspector Ghulam Akbar Shaheed Mess at Chontra Police Station.