PTI to challenge LHC ruling on Hamza oath-taking issue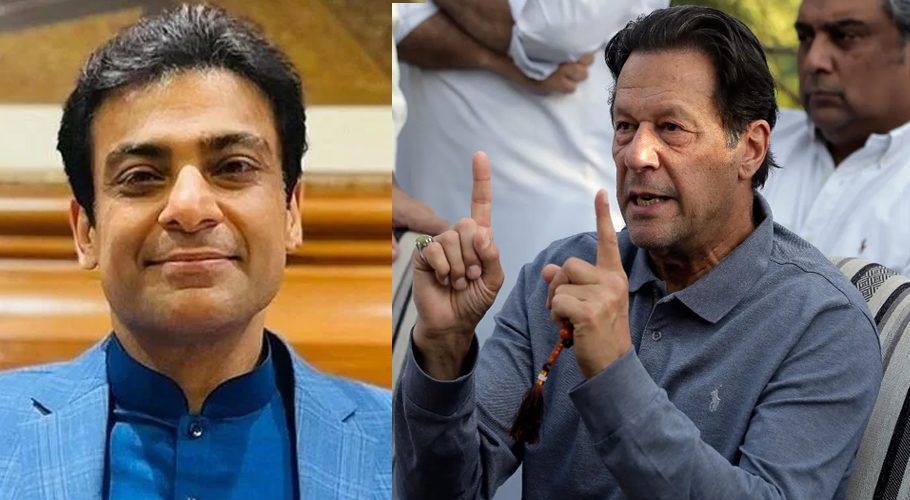 ISLAMABAD: Pakistan Tehrek-e-Insaf (PTI) and Pakistan Muslim League-Quaid (PML-Q) legal teams have prepared intra-court appeal against Lahore High Court (LHC) decision on Hamza Shahbaz's oath taking issue.
Following the decision of the Lahore High Court, PTI leaders have appealed to the court that there is no justification for the Speaker of the National Assembly to administer oath to Chief Minister and demanded justice from the court.
On the other hand, Governor Punjab Omar Sarfraz Cheema Omar Sarfraz Cheema was briefed by the constitutional experts. He was also briefed on future strategy.
Read more: LHC orders NA Speaker to administer oath to Hamza Shehbaz
On Friday, the Lahore High Court (LHC) ordered National Assembly Speaker to take oath from Punjab Chief Minister-elect Hamza Shehbaz.
The court issued its reserved verdict on a third plea filed by Hamza Shehbaz and ordered the NA Speaker Raja Perviaz Ashraf to administer the oath to him at 11:30 AM by tomorrow Saturday, April 30.
Hamza Shehbaz had filed a third plea seeking the administration of oath to him by "a person nominated by the court" owing to the "defiant attitude" of President Arif Alvi and the Punjab Governor Omar Sarfraz Cheema. Hamza has sought the high court's intervention in his oath-taking ceremony as the government had delayed his oath-taking ceremony on several grounds.