PTI long march resumes today from Wazirabad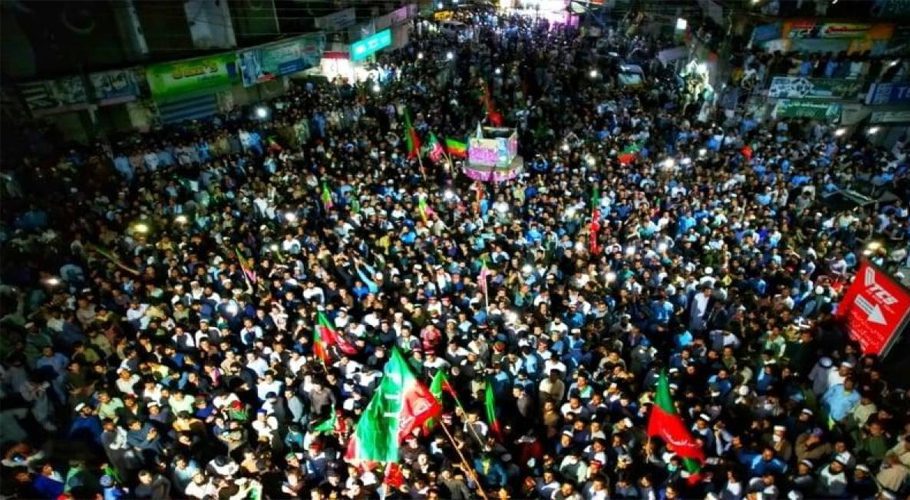 ISLAMABAD: Pakistan Tehreek-e-Insaf's long march is starting again today from Wazirabad, which will be led by the leadership of former federal ministers Shah Mehmood Qureshi and Asad Umar.
According to the details, the long march which was stopped after the assassination attack on Imran Khan is starting again from Wazirabad, Chairman PTI and former prime minister Imran Khan will address the participants of the march.
Yesterday, in the meeting chaired by Imran Khan, he took important decisions for the long march. Fawad Chaudhry says that the march will reach Rawalpindi on the same date, PTI does not intend to extend the date.
Read more: How long march affects economic stability in Pakistan?
Yesterday, in his video message, Khan said that our march will start from the same place where the bullets hit and 13 of our people were injured, one was also martyred. The real freedom march is the biggest movement, he maintained.