PSX fails to maintain control, loses 40,000 points level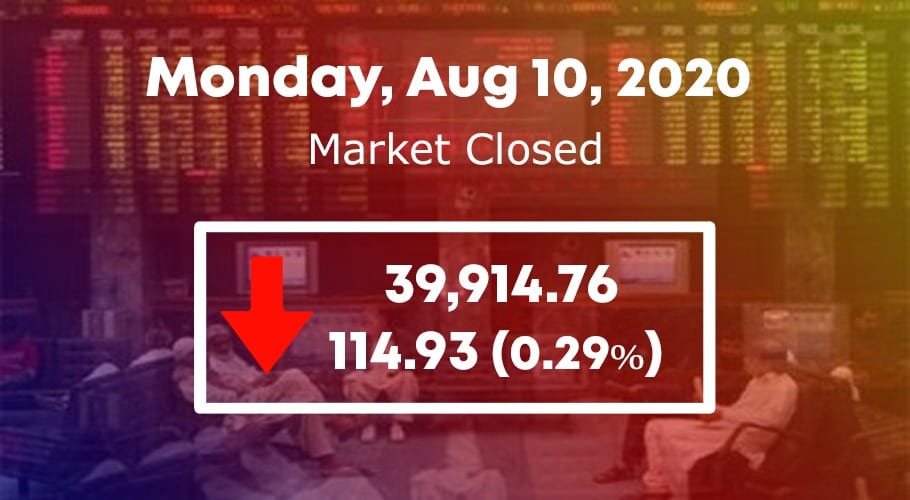 KARACHI: The Pakistan Stock Exchange (PSX) failed to retain the upward trajectory on Monday and lost the 40,000 points level gained last week.
The benchmark KSE 100 index lost 114.93 points and ended at 40,195.22 points. The indices plunged 200.78 in intra-day trading and reached its lowest point of 39,828.91 points. The bourse rebounded but end on a negative trend before trading was suspended. The total volume of shares traded declined to 289.979 million valued at Rs12.836 billion.
The lower bench KSE 30 index decreased by 35.41 points and closed at 17,261.63 points. The total volume of scripts was 114.245 million. The KMI 30 index lost 164.28 points and closed at 63,896.15 points, while the All-Share Index gained 49.56 points and closed at 27,993.36 points.
The market leader was Unity Food (UNITYR2 3.40%) which showed a massive increase in share prices. The total volume of shares of the company was 81.623 million.
The next top active stocks were Hascol Petroleum (HASCOL 6.82%), World Telecom (WTL -9.46%) and Power Cement (POWER 6.82%). The firms traded 65.300 million, 35.836 million, and 31.221 million shares, respectively.