PSX ends another lackslustre trading session with minor gains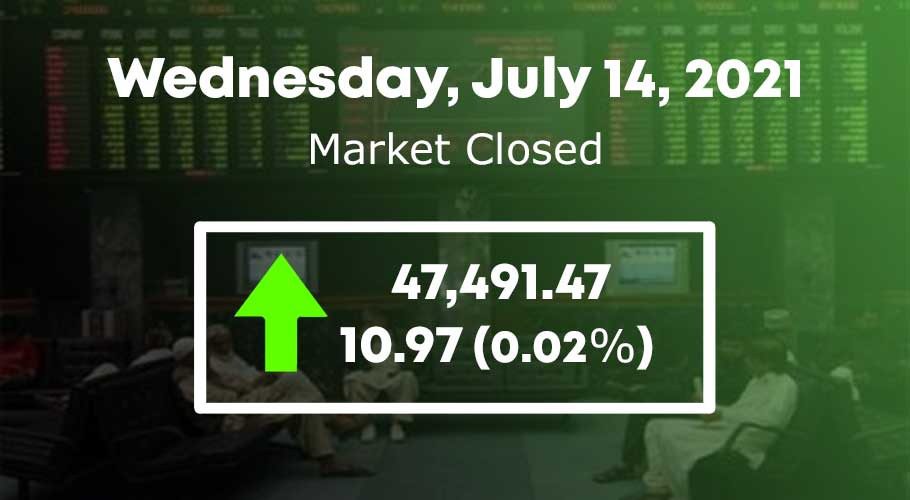 KARACHI: Pakistan Stock Exchange (PSX) on Wednesday ended another lacklustre trading session and failed to make any significant gains over lack of triggers.
The KSE 100 index dropped in early trading and reached its lowest level of 47,422.19 points in intra-day trading. The bourse recovered and reached its highest point of 47,594.66 points.
It eventually slipped once again and ended the day with a gain of 10.97 (0.02%) and closed at 47,491.47 points. The total volume of shares was 162.998 million valued at Rs7.442bn.
The lower-bench KSE 30 index decreased by 32.00 (-0.17%) points and closed at 19,045.66 points. The total volume of shares was 38.274 million. The KMI 30 index increased by 154.81 points (0.20%) and closed at 76,879.79 points, while the All-Share Index declined by 50.02 points (-0.15%) and closed at 32,384.45 points.
The most active stock was by World Call Ltd (WTL -2.84%) which saw 44.691 million shares traded at the stock market. This was followed by Ghani Global Glass Ltd (GGGL 4.85%) TPL Corp Ltd (TPL 4.71%) and K-Electric Ltd (-0.26%) The total volume of scripts was 44.071 million, 40.818 million, and 18.951 million respectively.
The stock market is witnessing a range-bound session as investors remained concerned about rising Covid-19 cases. The Sindh government has once again closed educational institutes, parks, recreational activities and restaurants due to the uptick in cases.