Police constable dismissed from service over property dispute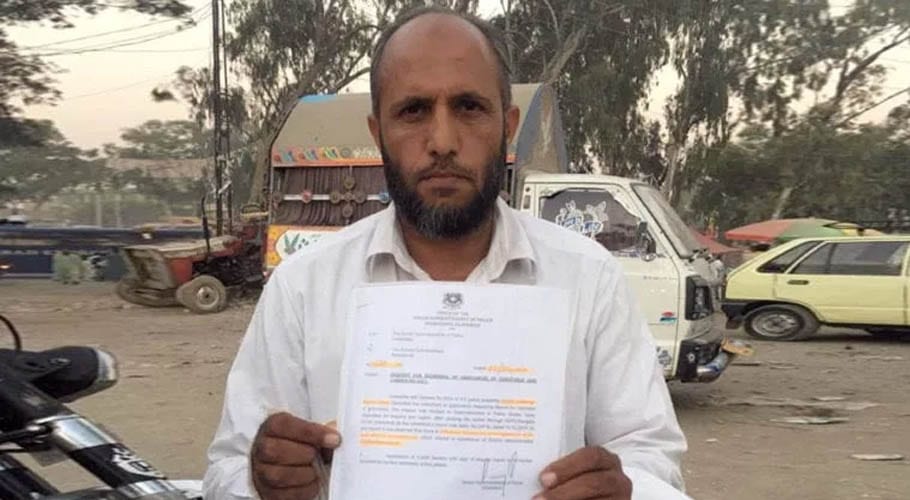 ISLAMABAD: A police constable has claimed that he was sacked from his job for demanding his right after a property dispute and has been seeking justice for the past four years.
Speaking to MM News, Adil Zameen narrated his ordeal and said he bought the land in 2016 for Rs18.5 lakhs. He decided to build a house and transfer it to his children. However, the concerned patwari (revenue office) assured him that his land will be moved to an alternate location.
Zameen said he refused the offer as the substitute land offered to him was much cheaper and far away. He said he has now been forcefully evicted from the area and his land has been occupied. He said the property dealers scuffled with him and lodged case against him at Golra and Margalla police station.
He said his fellow police officers did not support him and sided with the perpetrators. The police filed a report after eleven days but Superintendent Margalla Allah Rakha threatened him with dire consequences. He has filed around 42 complaints but the police have suppressed them.
Zameen claimed that he was dismissed from service for demanding his rights. Rather than supporting him with his due rights, he was terminated and has been seeking justice since the past four years and struggling to support his family.
In April last year, Senior Superintendent Police (SSP) Islamabad wrote a letter to Deputy Commissioner to address the grievances of Constable Abid Zameen posted at Foreign Mission Lines, Islamabad. The SDPO Margalla had submitted a report that there was a "difference between the actual possession of the land and its documentation" in Taxila.
The bail petition of the perpetrators has been suspended by a session court but they have not been arrested. Zameen has appealed to help recover his job and also restore his job. The case has heard by nineteen judges who have decided in his favour but the legal branch has failed to provide the documents.