PMLN finally goes into election mode, invites applications for party tickets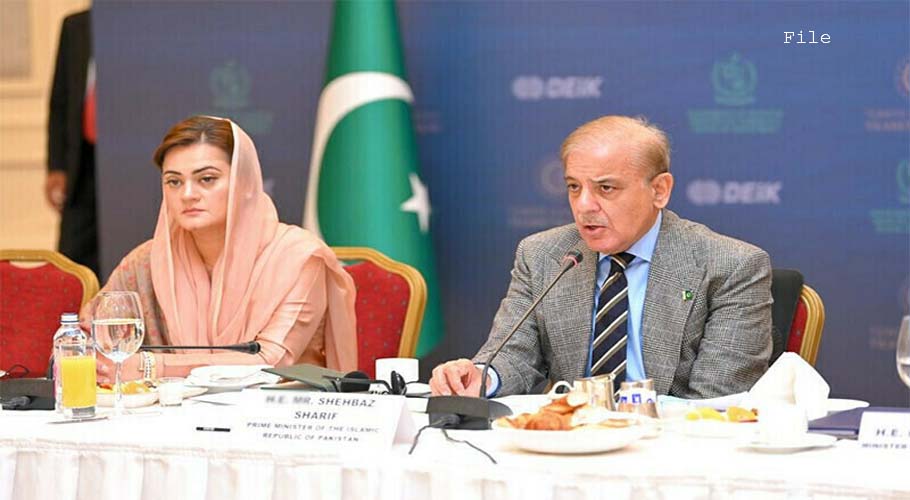 ISLAMABAD: One of the key party in ruling coalition, Pakistan Muslim League-Nawaz (PMLN) has finally decided to go into election mode as its party president has invited applications from the prospective candidates for party tickets to contest Punjab Assembly election.
Also read: Schedule for Punjab's elections announced
Taking to Twitter the other day, Minister for Information and Broadcasting Marriyum Aurangzeb wrote series of posts, saying that the PML-N president had also directed the candidates to submit papers in their relevant constituencies as the Election Commission of Pakistan had already announced March 14 as the last date for filing the nomination papers.
صدر پاکستان مسلم لیگ ن نے صوبہ پنجاب کے لئے پاکستان مسلم لیگ (ن) کے امیدواروں سے پارٹی ٹکٹ کے لئے درخواستیں طلب کر لیں۔شہباز شریف نے پارٹی صدر کے طور پر جمعرات کو یہ ہدایات جاری کیں۔

— Marriyum Aurangzeb (@Marriyum_A) March 9, 2023
She said the interested candidates must reach out the party's Central Secretariat at 180H Model Town, Lahore for submission of their applications.
Marriyum said the parliamentary boards were also advised to finalize the lists of candidates for Punjab and Khyber Pakhtunkhwa elections.
She said the PML-N president also directed to work out a strategy for carrying out the election campaign in the provinces.
Also read: Fazl seeks postponement of elections in Punjab, KP
Marriyum cited the message of Muhammad Shehbaz Sharif to the candidates to get prepared for contesting the elections.