Parts of Pakistan to receive rain wind-thunderstorm today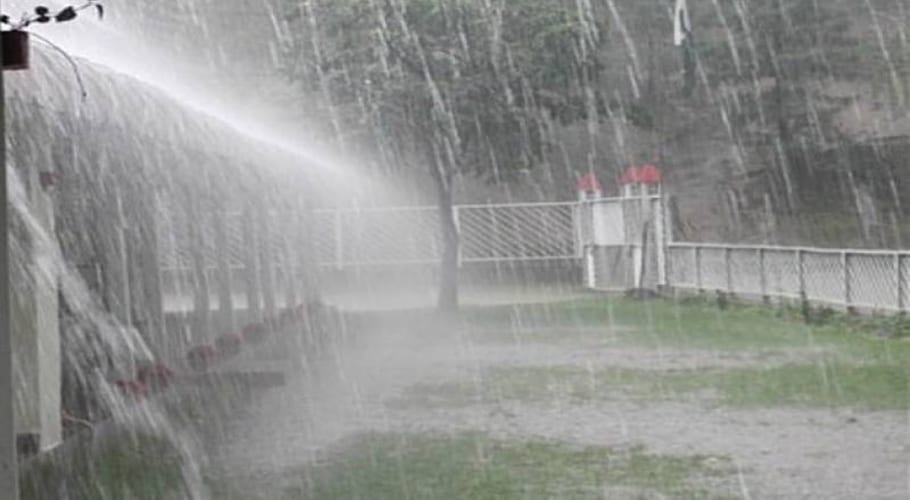 ISLAMABAD: With a new system entering Pakistan, the country is likely to receive rain wind-thunderstorm in the upcoming twelve hours.
According to the Pakistan Meteorological Department, mainly hot and dry weather is expected in most parts of the country during the upcoming twelve hours. However, a rain wind-thunderstorm is expected in upper Khyber Pakhtunkhwa, Gilgit-Baltistan, Upper Punjab, Islamabad, and Kashmir.
The temperature of some major cities recorded this morning:     Islamabad and Gilgit twenty degree centigrade, Lahore twenty-seven, Karachi thirty, Peshawar twenty-six, Quetta twenty-two, Murree thirteen and Muzaffarabad sixteen degree centigrade.
According to the PMD office, the weather in Srinagar, Jammu, Pulwama, Shopian and Baramulla is expected to be partly cloudy with chances of rain and thunderstorm.
The temperature recorded this morning in Srinagar, Pulwama and Baramulla was sixteen-degree centigrade while in Jammu twenty-six, Leh seven and in Shopian fourteen degree centigrade.
Moreover, Karachi has been experiencing very hot and dry weather for the past few days. The maximum temperature ranged between 40 and 42 degrees Celsius in the city.
According to a Met department official, the forecast for the heatwave was for three days from 5th to 7th May. The maximum temperature is ranged between 38 and 42 degrees Celsius.
READ MORE: Global COVID-19 cases surge to 7.1 million