Pakistan-US hold counter-terrorism dialogues at Foreign Office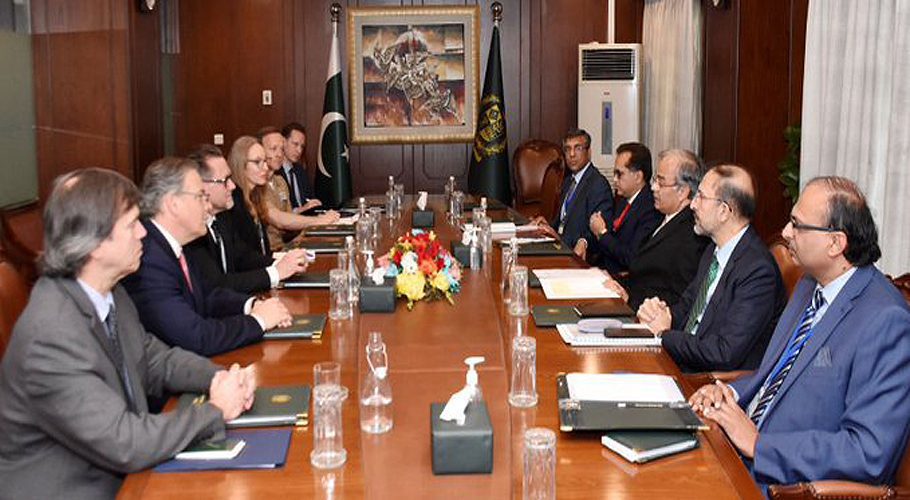 ISLAMABAD: A team of US interagency delegation led by Acting Coordinator for Counterterrorism Christopher Landberg held talks at the Foreign Office.
Also read: Want to see Pakistan in an economically sustainable position, says Ned Price
According to Foreign Office spokesperson, Foreign Secretary Asad Majeed Khan received Mr. Chris Landberg, US Acting Coordinator for Counterterrorism, at the Foreign Office for the two day counter-terrorism dialogues.
The spokesperson said that during the interaction, both sides discussed various aspects of the global challenge of terrorism.
FS Asad Majeed Khan received Mr. Chris Landberg, US Acting Coordinator for Counterterrorism, at the Foreign Office for the two day 🇵🇰- 🇺🇸 CT Dialogue.
During the interaction, both sides discussed various aspects of the global challenge of terrorism. pic.twitter.com/6KWakBA8N9

— Spokesperson 🇵🇰 MoFA (@ForeignOfficePk) March 7, 2023
This came after last month's comments by State Department spokesperson Ned Price who, while responding to a question about series of terrorist attacks in Pakistan and possible US help to crush terror networks in Afghanistan, had said "our engagement on this subject (of terrorism) is rooted in the fact that terrorism is a threat that has taken many Pakistani, Afghan, other innocent lives over the course of far too many years now. The United States and Pakistan have a shared interest in ensuring the Taliban live up to the commitments that they have made, and that terrorist groups that may be active in Afghanistan – like ISIS-K, TTP, al-Qaida, as you mentioned – are no longer able to threaten regional stability. I refer you to Pakistani authorities for questions about their counterterrorism policy as it relates to Afghanistan, but at the end of the day, we do have shared interests."
Also read: US ready to assist Pakistan counter TTP threat 'more broadly': State Dept