Pakistan to get first COVID-19 vaccine shipment by Jan 31: FM Qureshi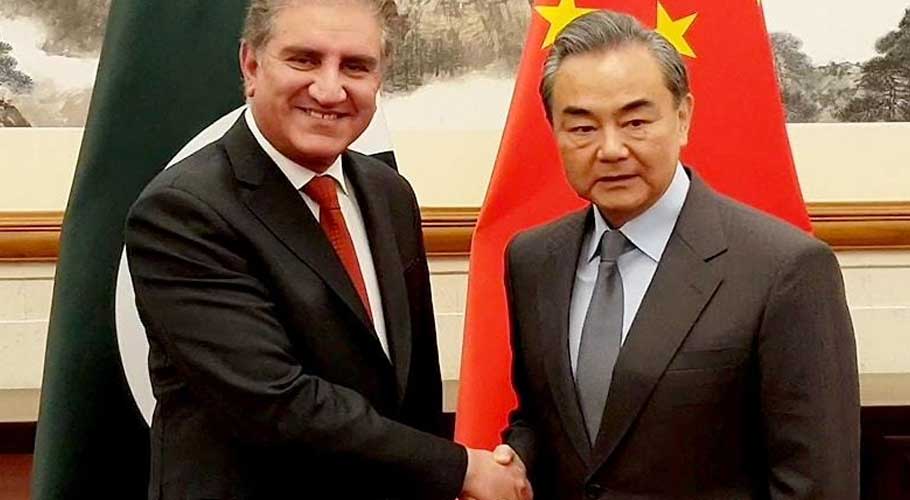 ISLAMABAD: Foreign Minister Shah Mehmood Qureshi has announced that Pakistan would receive its first shipment of the COVID-19 vaccine from China by January 31, 2021.
"I want to give the nation the good news that China has promised to send Pakistan 500,000 doses of the COVID-19 vaccine by Jan 31," the foreign minister said while addressing a press conference after a phone call with his Chinese counterpart Wang Yi.
FM Qureshi informed that he held a detailed conversation with the Chinese foreign minister, after Prime Minister Imran Khan had directed him to increase interaction with Beijing considering the sensitivity of the situation.
"China has said you can send your airplane and immediately airlift this drug," he added. The foreign minister lauded the COVID-19 patients for their courage in the fight against the deadly virus. "Pakistan successfully fought the COVID-19 pandemic," FM Qureshi added.
During the telephonic conversation between the two diplomats, Qureshi said he informed his Chinese counterpart that Pakistan required 1.1 million vaccine doses due to its large population.
"The Chinese side also promised to make available the required quantity of the medicine by the end of next month [February]," the FM said and added that China also agreed to manufacture the COVID-19 vaccine in Pakistan.
The development comes a day after Special Assistant to the Prime Minister (SAPM) on Health Dr Faisal Sultan hoped that the government would procure at least one million doses of the Covid-19 jabs by March.