Pakistan taking concrete steps to enhance international trade: Razak Dawood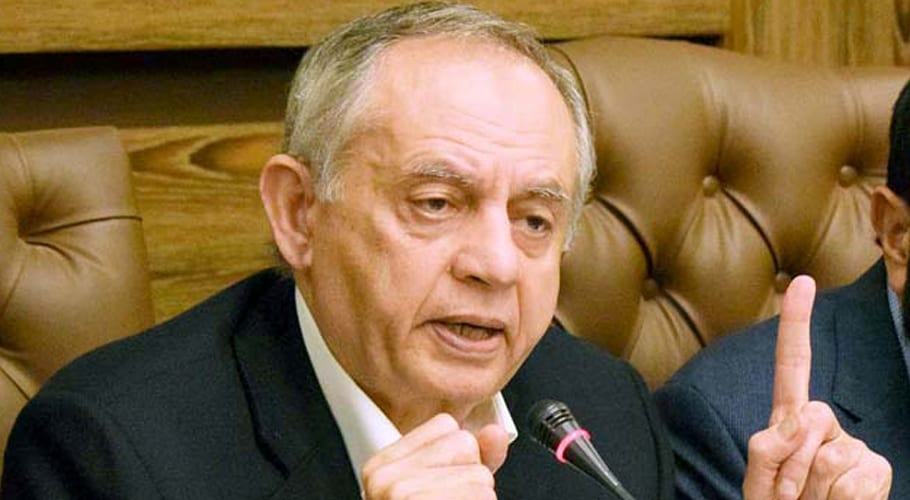 ISLAMABAD: Adviser to Prime Minister for Commerce and Investment, Abdul Razak Dawood has said that the government is taking concrete steps to ensure Pakistan leverages its geo-economic location in the region to enhance its international trade.
Razak Dawood further said the government's vision for trade and economic relations with Afghanistan and Central Asian Republics (CARs) is to make Pakistan a center for regional trade, transit and transshipment.
"Our business activities must be based on the secure, open, reliable, trustworthy and legal movement of goods at the Afghanistan border along with better connectivity with Afghanistan and CARs", the adviser said added.
Dawood said that this is a long-term hallucination and, through our present commitment with Afghanistan and Uzbekistan, "we are laying down the groundwork for its implementation."Pakistan discussions with Afghanistan over the past few days are a step in that direction, he informed.

Earlier, Adviser to Prime Minister on Commerce on Investment, Abdul Razak Dawood had said trade between Pakistan and Afghanistan would maximize chances of regional economic integration and boost the connectivity among the two countries.
While addressing the opening session of the 8th round of the three-day talks over the Afghanistan Pakistan Transit Trade Agreement (APTTA) Dawood said following the prime minister's visit to Kabul, the Ministry of Commerce had started engaging all stakeholders on items to be placed in the proposed Pak-Afghan Perennial Trade Agreement (PTA).
The adviser said smooth transit trade for enhancing connectivity with Central Asian Republics (CARs), connecting regional trade with Gwadar Port, and finalizing the APTTA and Preferential Trade Agreement (PTA) with Afghanistan in February 2021 are the main agendas of the trade negotiation between the two neighbouring countries.
Pakistan has allowed Afghanistan to use Gwadar and Bin Qasim ports for their transit trade as a goodwill gesture to enhance the economic ties and hoped that investment-related matters would be resolved in the bilateral dialogue, he added.
Abdul Razak Dawood informed that the two countries would also discuss excess of Indian trade items through mutual borders in three days' negotiation, as well as the potential setting up of economic zones to enhance bilateral investment and trade opportunities. "