Pakistan denounces drone attacks on Saudi Arabia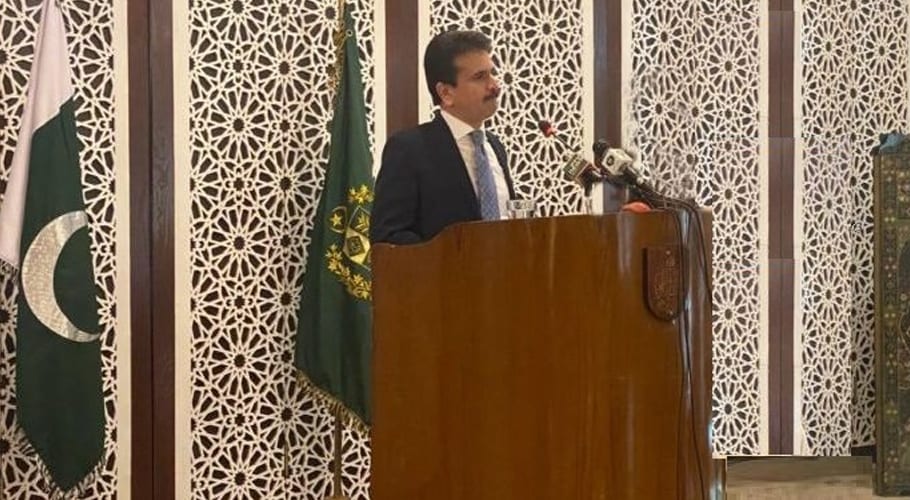 ISLAMABAD: Pakistan on Friday strongly condemned the launch of ballistic missiles and drones by Houthis towards Jizan, Saudi Arabia on Wednesday and Friday.
Foreign Office Spokesperson Zahid Hafeez Chaudhri in a statement said, "It is admirable that Saudi forces intercepted and destroyed all projectiles successfully. Such attacks causing fear and terror are reprehensible," he added.
The Spokesperson added Pakistan reaffirms its full support and solidarity with the brotherly Kingdom of Saudi Arabia against any threat to its security and territorial integrity.
On Thursday, The Arab coalition destroyed five ballistic missiles and four explosive-laden drones launched by Houthis toward Saudi Arabia.
The attacks targeting Jazan are the latest in a long line of hostile actions against the Kingdom by the Iran-back Houthi militia. 
Coalition spokesman Turki Al-Malki said in a statement Jazan University was one of the targets as well as other civilian sites protected under international humanitarian law,  adding that the actions amount to war crimes.
"The Houthi attacks are not only against the  Kingdom and its economic facilities, but rather the center of the global economy, the security of its exports and its oil supplies, while also affecting maritime navigation," according to the Saudi government.