Pakistan condemns Indian Defence Chief's 'provocative' remarks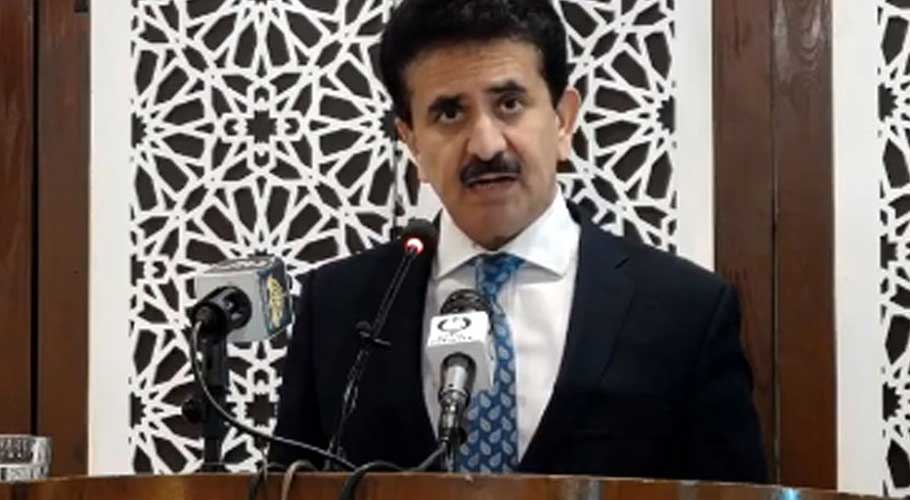 ISLAMABAD: The Foreign Office today (Thursday) has strongly condemned the recent remarks by Indian chief of defence staff (CDS) General Bipin Rawat against Pakistan.
"Such belligerent statements from India's senior military leadership were reflective of how the BJP-RSS mindset," FO Spokesperson Zahid Hafeez Chaudhry said while addressing a weekly news briefing.
Speaking at a seminar hosted by the US India Strategic Partnership Forum last week, Gen Bipin Rawat threatened Pakistan with heavy losses if it attempted to take advantage of India's ongoing conflict with China along its northern border.
"We find the threat from Pakistan will mainly be in the form of a proxy war, but should any threat develop along the northern borders Pakistan could take advantage of that and create trouble for us on the northern border," the general was quoted as saying by Indian Media.
Responding to his remarks, the FO Spokesperson asked Gen Rawat to focus on his job instead of making provocative statements and pointless accusations against India's neighbours.
"A dangerous mix of extremist ideology, hegemonic ambitions and obsession with Pakistan, has permeated Indian state institutions," Zahid Hafeez Chaudhry added.
Referring to India's recent losses in its conflict with China, he said, "India's defence capabilities have been embarrassingly exposed to the world not [long] ago," adding that belligerent rhetoric has accomplished nothing for India other than conflict and humiliation.
Commenting on the cooperation between Pakistan and China, the FO spokesperson said, "We are All-Weather Strategic Co-operative Partners and remain committed to promoting peace, stability and development in the region."