Pakistan condemns derogatory social media post against Islam in India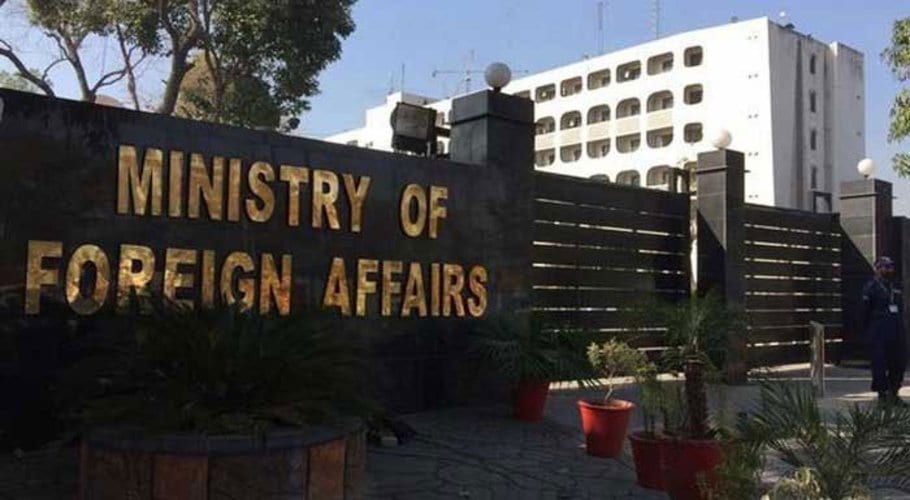 ISLAMABAD: Pakistan has condemned a derogatory social media post against Holy Prophet Muhammad ((PBUH) by an extremist from the majority Hindu community in Bengaluru Inda.
Foreign Office (FO) spokesperson said "Pakistan conveyed its strong condemnation to the Indian High Commission in Islamabad over the "offensive post against Islam.)
The spokesperson said the "offensive" had hurt Muslims and reflected the rising Islamophobia and targeting of the minority communities in India.
The government official further said the Indian police instead of preventing this hate crime against Muslims and Islam, used brute force, killed at least three protesters, and injured many more.
He said the Muslim community in the area is being falsely framed for alleged vandalism and assault on police personnel.
He said the rising incidents of religious hate crime in India were a direct and inescapable consequence of the RSS-BJP combine's extremist ideology of 'Hindutva' the spokesperson said.
The incident had been viewed with concern and the civil society in Pakistan had called for justice for the minority Muslim community in India, he added.
Pakistan has also been called upon to ensure the safety, security and well-being of the minority communities, particularly Muslims, and take steps to ensure the prevention of hate speech and hate crimes against Islam and the protection of religious rights of Muslims.
The spokesperson also urged the international community, the United Nations and relevant international organizations to play their role against the rising tide of Islamophobia and ensure practical steps for the protection and religious rights of minorities in India.
It is worth mentioning here at least three people were killed in India's Bangalore after a "derogatory" Facebook post about Prophet Muhammad (PBUH) sparked riots and resulted in clashes between police and thousands of protesters on Wednesday.
According to media reports, reacting to the post, a mob gathered outside the lawmaker's house and set two cars on fire.
The violence that erupted late Tuesday night went on at least eight hours, adding that 110 others had been apprehended as of Wednesday morning.
The violence erupted after a close relative of a local lawmaker, Congress MLA Akhanda Srinivasamurthy, made a "derogatory" post about Prophet Muhammad (PBUH) on the social media site. The post has since been deleted.
Police confirmed that Muzamill Pasha and six other suspects from the Social Democratic Party of India (SDPI) were also arrested for investigation.