Pak-China smartphone manufacturing firm shuts down, 30 more may close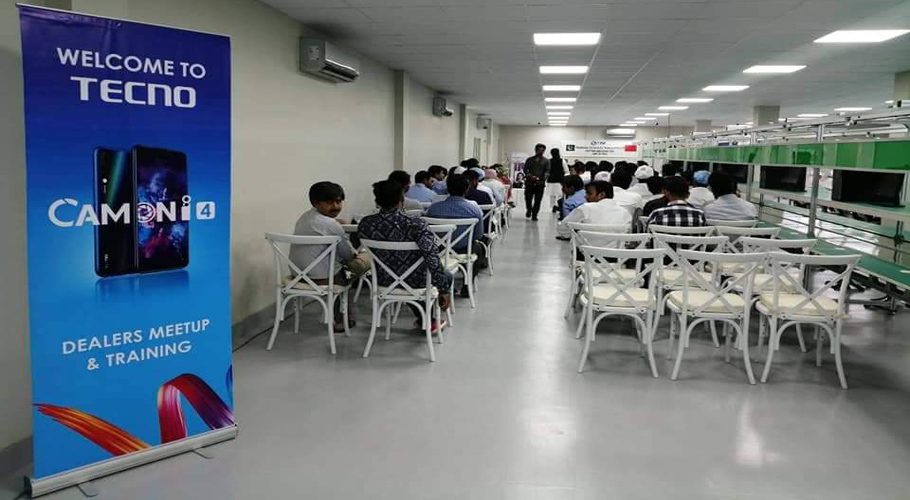 KARACHI: Former State Minister and Chairman, Board of Investment Muhammad Azfar Ahsan has revealed that a firm, jointly set up by Pakistan and China to manufacture smartphones, has been forced to shut down due to shortage of raw materials and components.
Also read: Markets brace for Pakistan default risk as $7 billion debt looms: Bloomberg
In an open letter addressed to Prime Minister Shehbaz Sharif, the former state minister said the Transsion Tecno Electronics production facility was a joint venture between China and Pakistan. It started production in early 2019 as an initiative under CPEC Phase II B2B cooperation. The company produced 300,000 smartphones per month. They also offered employment to 12 Chinese managers, 400 Pakistani engineers, and 2500 male and female employees.
Also read: Dar responds to Bloomberg's "$7 billion debt" story
He further wrote that in addition to Transsion Tecno Electronics, 30 other mobile phone manufacturers, including global brands Samsung, Xiaomi, Vivo, OPPO, Nokia, Tecno, Infinix and Itel, are facing similar issues. Shortage of raw materials and inability to open letters of credit since January 2023 have forced this situation, putting jobs and the economy at risk. Massive layoffs are creating a further negative impact. The industry needs USD 100 million per month to stay afloat at even 50% capacity and to retain the 35,000-40,000 direct and indirect jobs created by the same.
Azfar Ahsan south immediate intervention by PM through provision of foreign exchange, saying 'its essential to revive operations of this labor-intensive industry. In these trying times of economic uncertainty, it is critical for Pakistan to maintain the trust of foreign and local investors so that growth is spurred, and employment opportunities are generated again."
He said "industry is the backbone of the economy and, if left unaddressed, the situation may become irreparable. We need to prove to the world that Pakistan's is still the land of opportunities with limitless potential. I look forward to your support for a prosperous Pakistan as envisioned by our Quaid."