Explosion in Karachi's SITE area leaves one dead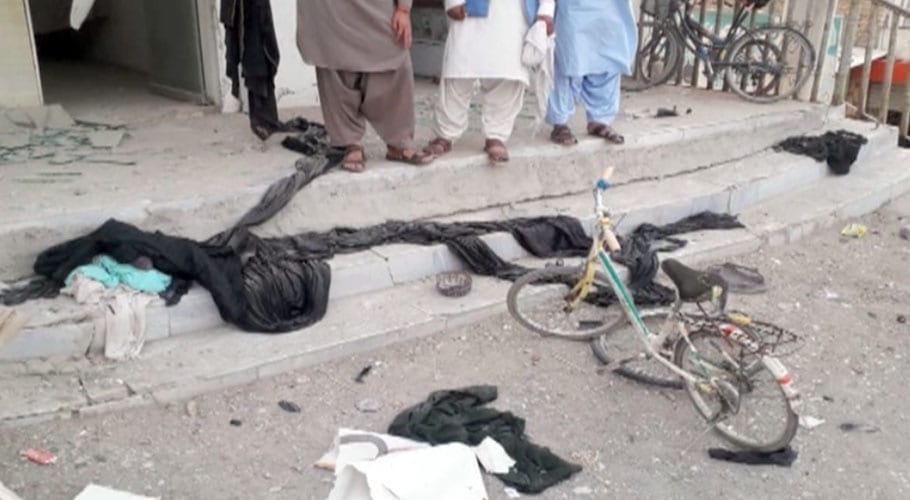 KARACHI: A man was killed on Friday during an explosion at a junk shop in the SITE area.
According to rescue officials, the blast occurred when a motor exploded at a scrap dealer's shop located near GCT College in SITE area. The deceased was shifted to Civil Hospital. He was identified as Shafi Muhammad s/o Sawan Umar aged 25.
Immediately after the incident, people were evacuated from the spot while security teams reached the spot and cordoned off the area. It was reported that the explosion had occurred by an unusual object.
An eyewitness told local media that an object exploded suddenly while the labourers were working in the scrap shop. Police officials started an investigation into the incident and summoned the Bomb Disposal Squad (BDS) to ascertain the nature of the explosion.
Read more: At least 25 injured in Rawalpindi blast
Earlier in December last year, a mysterious explosion had taken place inside a bank in Paposh Nagar area of Karachi which damaged the shutter and cracked window glasses of the building.
The blast reported occurred when the water tank exploded. However, no injured were reported in the incident as the bank was closed due to a public holiday.
The BDS had stated in its report that the explosion was caused by gas pressure in the underground storage tank for water at the bank. Police had confirmed that no one was in the incident and the investigators found no evidence of any foul play.