Netflix's 'Firefly Lane': Will Kate die in season finale?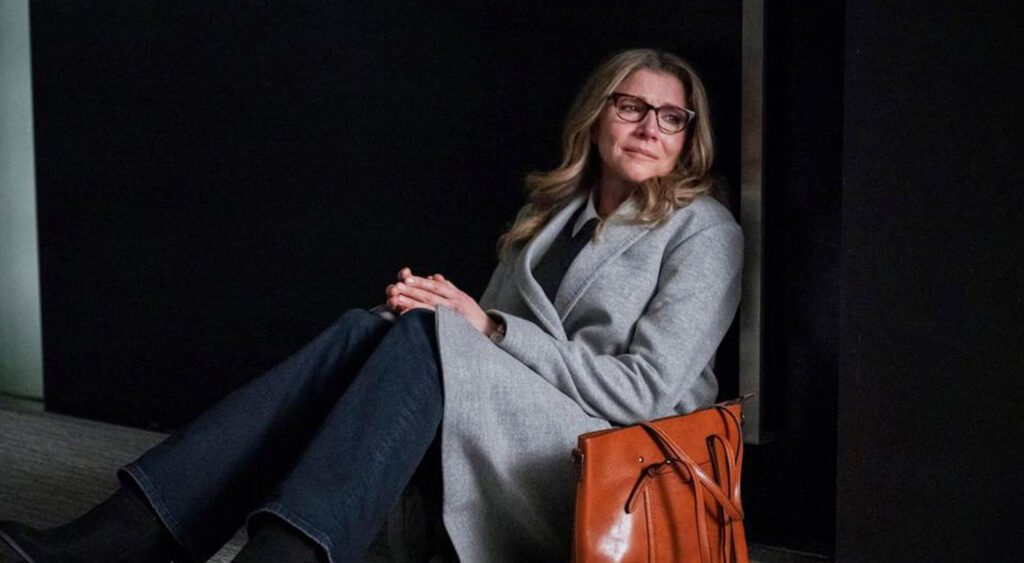 Part 1 of Netflix's Firefly Lane's two-part final season, which consisted of nine episodes, dropped this weekend and part 2, consisting of the final seven episodes, will premiere in June 2023. Unfortunately, Part 1 ended with a heartbreaking twist. 
The Firefly Lane is based on Kristin Hannah's novel of the same name. Before Season 2, Part 1 wrapped, we saw Kate and Tully's friendship hit a major rift. Now with season 2's last episode, we witnessed a life-threatening health issue for Kate which has left us wondering does she die in Firefly Lane Season 2, Part 2? 
Firefly Lane
The series tells the story of Kate Mularkey (Sarah Chalke) and Tully Hart (Katherine Heigl) over the span of three decades, starting in the 1970s, and most of the plots are wrapped up in the 2000s timeline. Tully quits her show The Girlfriend Hour after the sleazy Wilson King (Martin Donovan) takes over production, and she asks Kate to be the producer in a new show she's going to develop.
Tully's mother Cloud (Beau Garrett) is also seemingly back in the picture, as she is shown arriving for Christmas with Tully and the Mularkeys. Sean finally reveals to his family that he is gay. Johnny, who left for Baghdad to cover the war, and his team get hit by an IED, leaving his fate unknown.
Cast
Katherine Heigl as Tully Hart.
Sarah Chalke as Kate Mularkey.
Alissa Skovby as young Tully Hart.
Roan Curtis as young Kate Mularkey.
Ben Lawson as Johnny Ryan.
Jon-Michael Ecker as Max Brody.
Beau Garrett as Cloud.
Yael Yurman as Marah.
Why was Kate mad at Tully?
One night at Tully's residence, Marah is invited by the girl to go watch a movie, and Tully eventually agrees to let her go.
However, the girl took Marah to a frat party instead, in order to make her boyfriend jealous and then left Marah at the party where a boy made inappropriate advances to her.
Read more: Netflix's 'Firefly Lane' season 2: All you need to know about sequel's two part
Terrified, she shut herself inside a closet and called Tully to come to pick her up. Tully gets instantly scared and in an inebriated state she rescues Marah in a car, however, on their way back, another car crashes into them, leaving both injured.
However, Marah suffers a worse case of injuries and when Tully regains consciousness and recovers at the hospital, Marah's condition is still rather bad.
The effect
Kate is immensely mad at Tully and more than that she's disappointed. Her daughter is in the hospital and she deems Tully the sole proprietor of this situation.
Does Kate die in Firefly Lane?
In Season 2, Episode 9, Kate learns she has a 'rare and very aggressive' form of Stage 3 breast cancer. In the book series, Kate does die from the disease. However, we'll have to wait for the final seven episodes of Firefly Lane Season 2 to learn if Kate dies in the Netflix series, too.
Part 2 and preview
At the end of Season 2, Part 1, Netflix showed a preview for Part 2, titled, "There's More to Come." Though the 60-second clip may be intentionally misleading, it seems to imply that Kate is dead and — wait for it — Tully is marrying Johnny 10 years after Part 1 concludes.