Mystery hand in Hareem Shah's deleted picture revealed: Is she really married?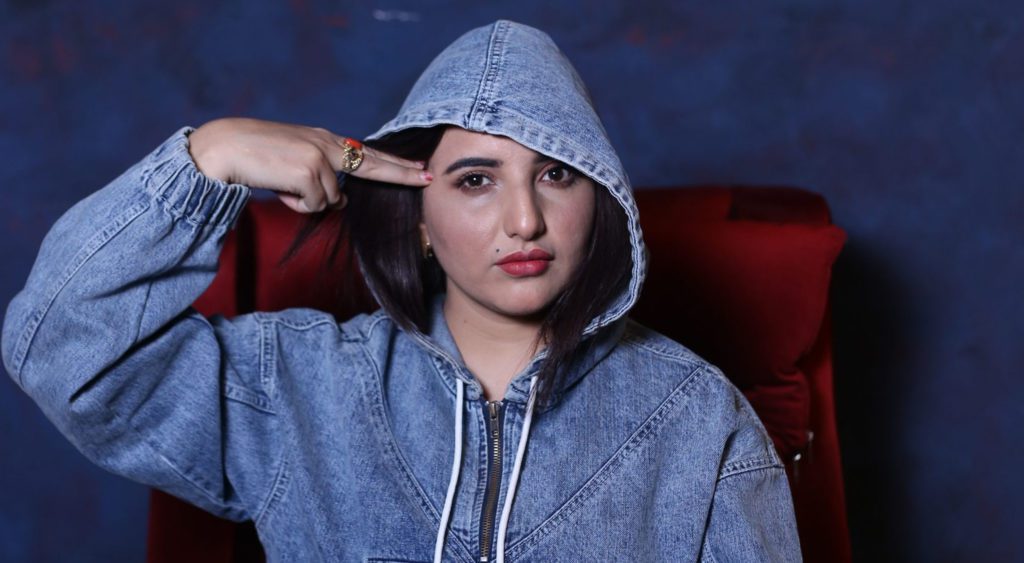 Finally, the mystery hand in Hareem Shah's deleted picture has been solved and it's none other than businessman Hassan Iqbal, who is also a well-known TikToker.
According to Hassan Iqbal, the hand in the post shared is him with his friend but not Hareem Shah. Iqbal also claimed that he has nothing to do with Hareem and he had uploaded it on social media earlier.
Iqbal said that he has no idea how and why Hareem Shah got the picture and shared it on her post. On the other hand, Hareem Shah has also cleared the air regarding rumour circulating about her marriage with Hassan Iqbal, saying they are not true and stopped others from linking her to anyone.
However, Hareem did reveal that she knows Hassan and shares a long-standing relationship with him. Both have been in contact over the promotion of her pictures but apart from that, she shares no relationship with him.
Hareem Shah reiterated that she is married to a PPP MPA from Sindh. However, since her husband is already a married man and has not revealed the news to his first wife, she cannot share complete details regarding her marriage.
 It has been two days since the controversial TikToker is trending on social media because of her marriage news, but is Hareem Shah really married?  On Sunday evening, Hareem Shah posted a picture on her official Instagram account where she was seen flaunting a ring. She clicked the snap by holding the hand of the man who can be seen wearing the ring too.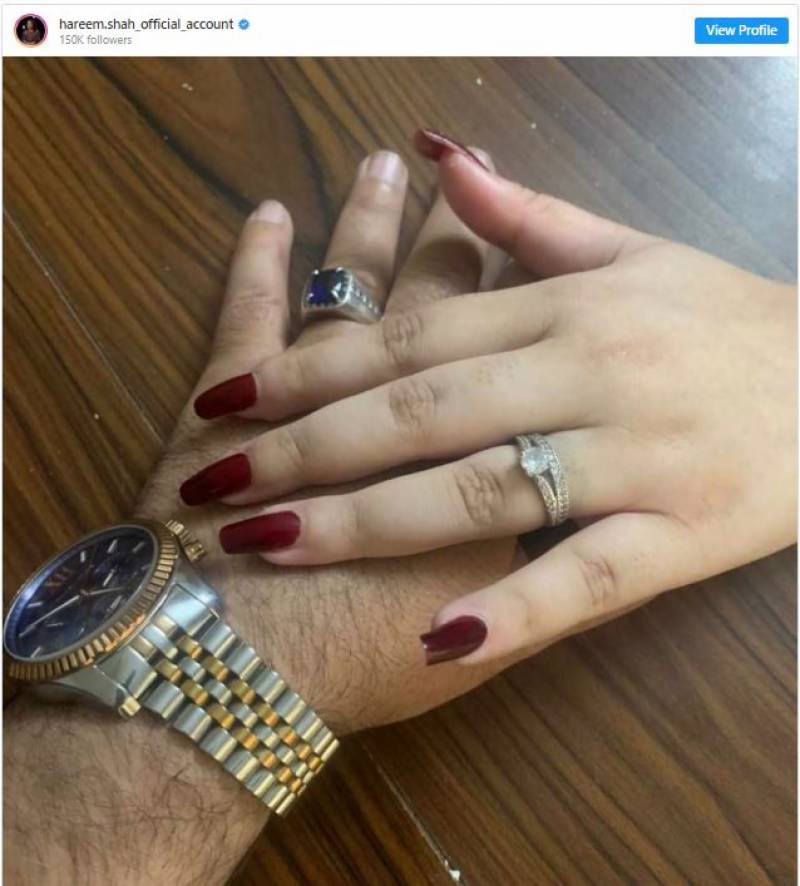 As soon as her fans suspected that Hareem is probably in a relationship, she after few hours of posting the picture deleted the post. Interestingly on Monday, the TikToker suddenly revealed that she has gotten married to a Pakistan Peoples Party leader but refused to unveil further details about him.
After her revelation, a number of political leaders came under the spotlight after Hareem told a private news channel that her husband is a 'member' of the 'Sindh Assembly' and a 'provincial minister'.
Many social media users claimed that Hareem Shah got engaged with PPP leader Zulfiqar Shah. However, the leader himself refuted the wedding rumours with the controversial TikToker.
Once again, the question is Hareem really a married woman now? Or is that another publicity stunt? Not even a single picture of the wedding of Hareem Shah circulated on social media despite being a public figure? Only pictures of Hareem dolled up as a bride have been circulating on social media.
Suppose if she has married a political figure then why is she not unveiling more details about him. Hareem shared that she would soon unveil details about the wedding to her fans. But is she really married?