Most creative and yummiest Icecream in Karachi
Karachites are always up for tasty and amazing desserts. The city offers a wide variety of ice cream flavours but if you still struggle with finding the best ice cream place in Karachi, then your troubles end right here.
We have gathered some of the best ice cream parlours where you can sit, order, eat, and repeat.
1) Mehran Ice Cream
'We sell happiness', their slogan says it all. Situated in North Karachi, Mehran Ice Cream sells multiple flavours of delicious icecreams. Their 'KitKat fantasy', a unique combination of vanilla and chocolate ice cream.

This does not end here. Their 'ice lava' is meant to be your forever love – the combination of hot and cold has always been amazing, topped with chocolate syrup. This place offers a chocolate brownie filled with hot creamy lava and served with a scoop of icecream.
The Mehran ice cream is the first to launch its own ice cream cake with cream Exciting, isn't it? Made in a wooden-log shaped, this huge chocolate bar seems like a cake but when sliced, it's filled with ice cream.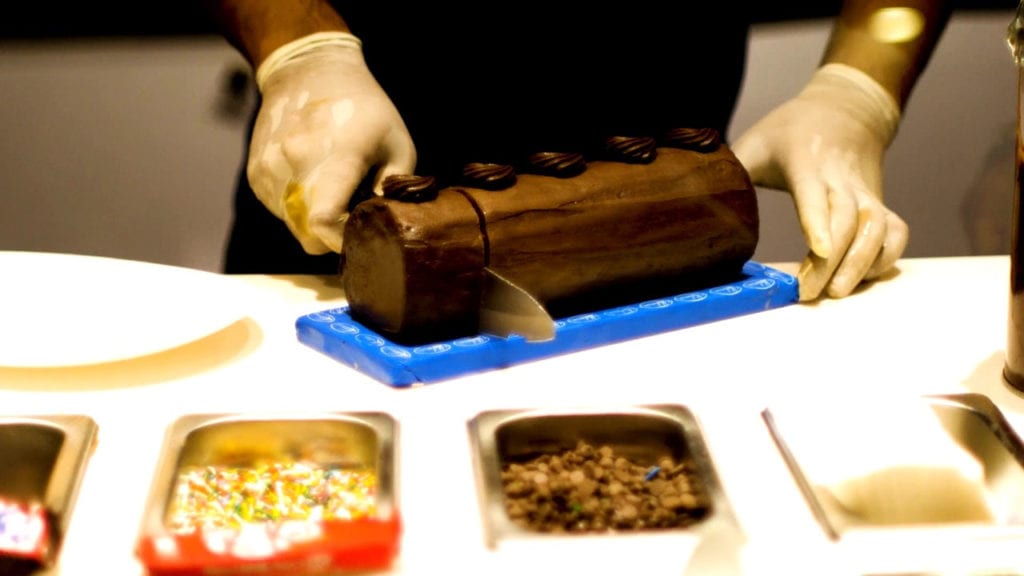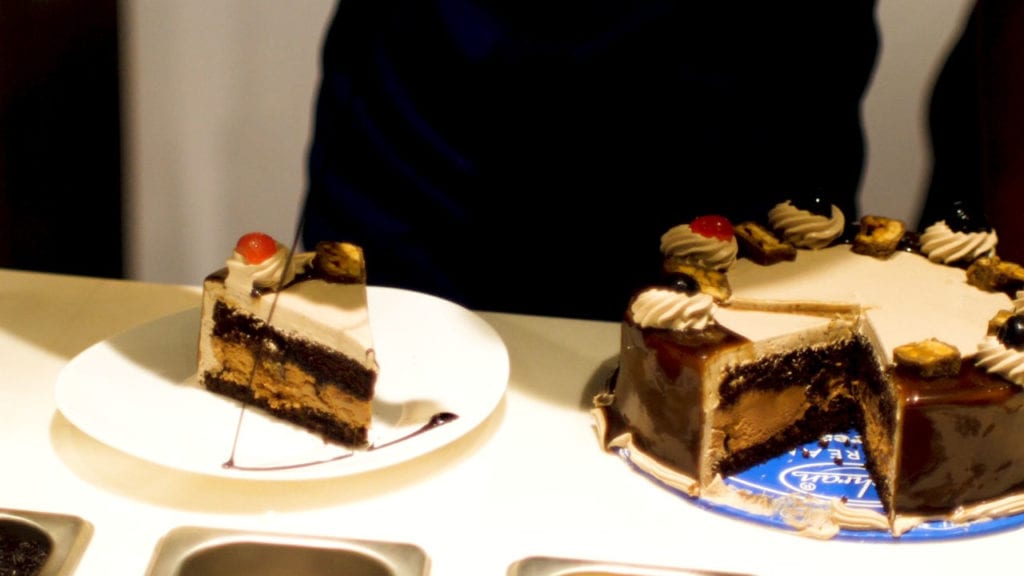 You start by choosing a flavor, then you select from a wide variety of toppings and syrups mix into your ice cream.
Gelato is another experience when exploring icecreams often with chunks of brownie.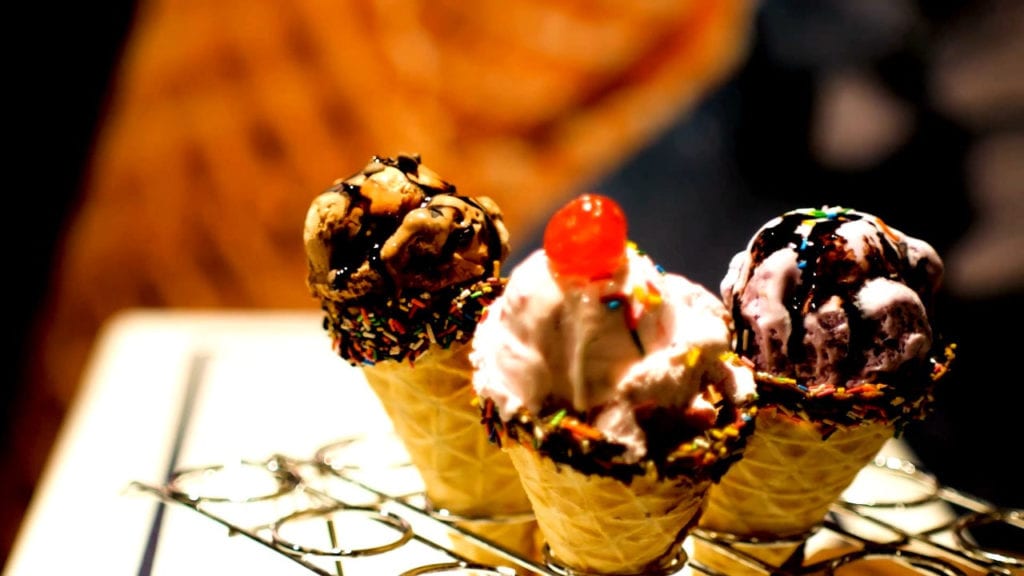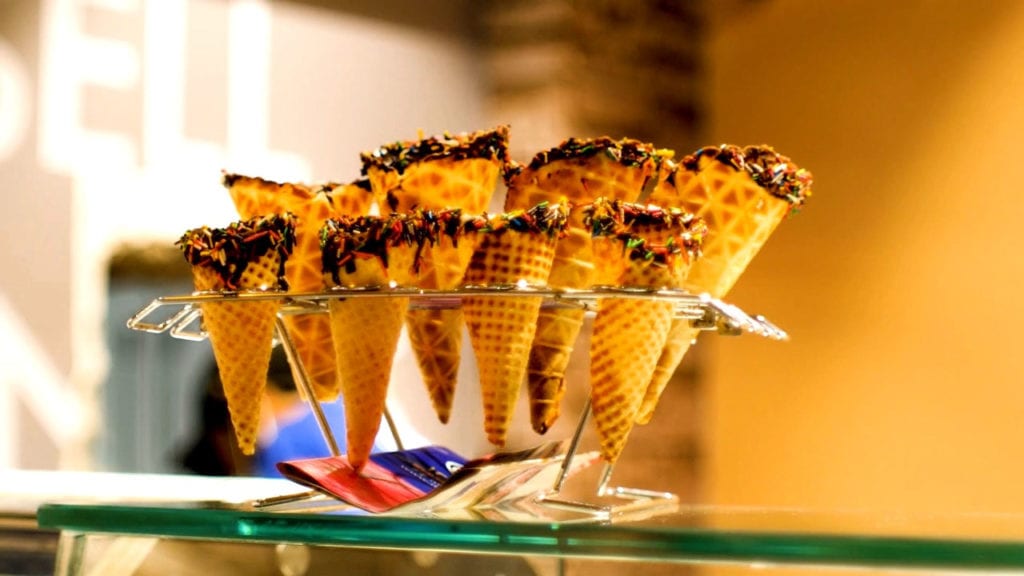 The same goes for strawberry gelato. This doesn't stop here, you can eat an injeer (figs) icecream too. This place offers 18 ice cream flavours of ice creams.
Mehran ice cream ranges from Rs.100 to Rs.1000.
2) Creamello Ice Cream

Situated in Gulistan-e-Jauhar, the ultimate creamery 'Creamello' serves the three best ice cream flavors – classic, gelato, and Italiano. The specialty about these flavours are these are premium with ZERO percent essence.

The main ice cream is served on a cold plate with customized flavours. Ferrero Rocher ice cream is their signature icecream and their most famous flavour is pista.
Nutella chocolate, dark chocolate, chocolate brownie – these are all flavours for chocolate lovers.

Most of the people come to this place for cold plates. It's their own recipe and people just love to eat it. The parlour sells their speciality for Rs. 90 per single scoop and for Rs. 180 for the double scoop.
A single scoop of gelato sells for Rs.170 and Rs.280 double scoop.
3) Ice treat

The place has been running for 10 years now situated at Gulberg chowrangi. This place has up to 30 ice -cream flavours in which tutti-fruity, chocolate, and nutty flavours are on the top list.

Mango, peach, strawberry, and strawberry cheesecake, orange flavours are present plus the other seasonal fruits are offered as well. Besides these fruity flavours, chocolate almond, nutty almond are their specialty, Cadbury, oreo biscuits, and pista are the most running flavours.
This place sells single scoop for Rs. 65, double for 120, and 160 for the triple scoop!