Mayor Islamabad involved in distribution of illegal water connections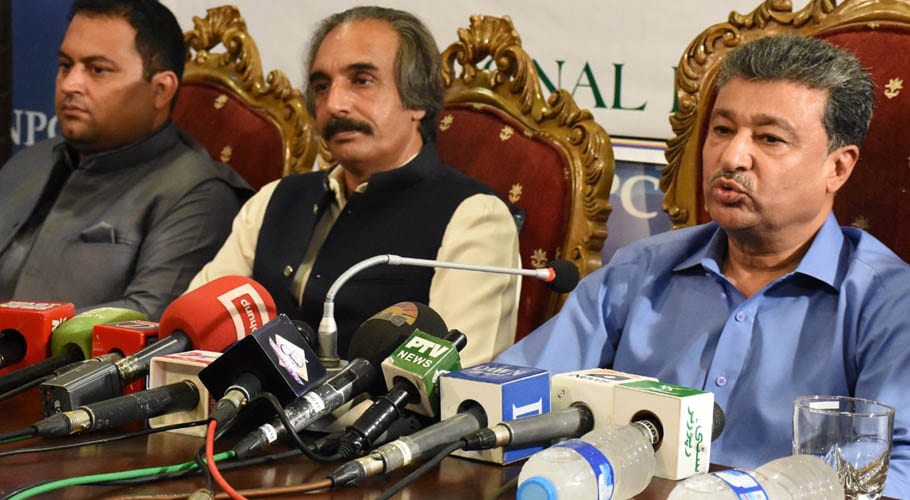 ISLAMABAD: Mayor Islamabad Sheikh Ansar Aziz is involved in the distribution of thousands of illegal water connections to Union Councils officials, sources claimed.
According to details, Mayor Islamabad issued the directives for illegal water connections to UC Chairmen, while some officials started taking illegal connections on their own.
Sources claimed that Sheikh Ansar Aziz provided illegal water connections to four Union councils of rural areas from the reservoir of Simly Dam. Union Council number 7, UC Phulgran, UC Kot Hathial north and UC Kot Hathial south were among the councils.
Illegal water connections to the union councils were provided from such lines that were banned for the use of people, sources claimed.
Sources further claimed that water mafia and their agents have also given thousands of illegal residential and commercial connections and continue to enjoy the "proceeds" of this dishonest activity from the beneficiaries every month.
According to Water Management Department report, more than 1500 illegal connections have been set up in the previous year from the main supply lines of Islamabad.
The report also stated that hundreds of new and illegal connections have been established in Kalma Chowk, Gulshan Road, Sahari Chowk, Murree Chowk, Chowk Green Valley, and Dhok Mohra Chaudhary.