Karachi police arrest man on blasphemy charges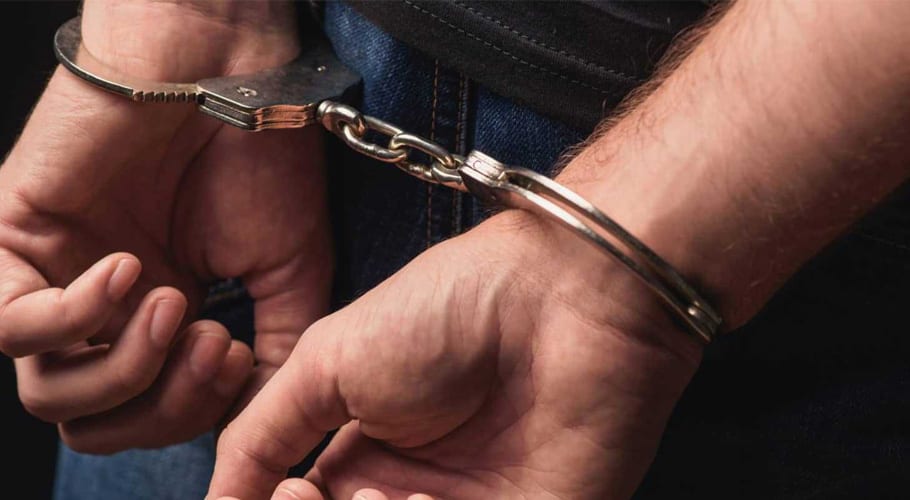 KARACHI: Police have registered a case against a Hindu man for committing blasphemy under Section 295-A of the Pakistan Penal Code at Karachi's Napier Police Station on Monday.
According to police sources, a 33-year-old Hindu man was arrested for allegedly committing blasphemy.
The case was registered on the complaint of a man Aqib. According to a resident of the area, hundreds of people surrounded a Hindu temple in Bhimpura Sunday night after some young men accused unidentified men of committing blasphemy.
Sources said some people had managed to enter the temple and damaged statues placed within. The video shared by the resident showed an angry mob outside the temple. They also surrounded a police vehicle that arrived to control the situation.
The mob ended the siege after local clerics assured them that police will register an FIR. In another video, a cleric can be seen urging protesters to return to their homes. Later, police and Rangers reached the spot and control the situation.
Another day another #Hindu temple vandalized in Lee Market, Karachi by angry mob.

This is another day, our PM & CM will condemn this incident & reiterate minorities have equal rights.

This is another day, we wait for another day for such another incident.

Just another day. pic.twitter.com/6AnBA7fPCU

— Kapil Dev (@KDSindhi) November 2, 2020
Section 295-A of the PPC relates to deliberate and malicious acts intended to outrage religious feelings of any class by insulting its religion or religious beliefs. The punishment for which may be a fine or imprisonment for a period of up to 10 years or both.