JSMU runs Covid awareness campaign, distributes free masks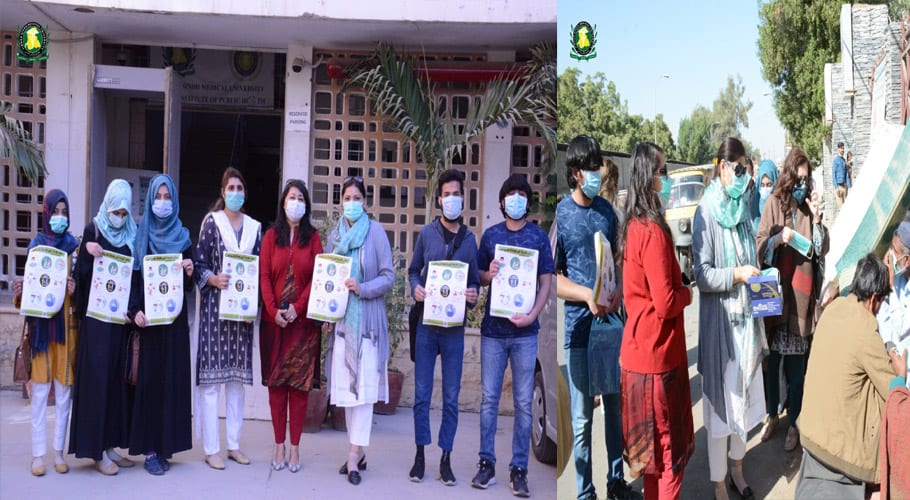 KARACHI: Jinnah Sindh Medical University (JSMU) conducted an awareness campaign titled 'The Small Shop Project' in Karachi, to disseminate information on prevention against COVID-19.
The awareness campaign was led by the APPNA Institute of Public Health-JSMU. The project aimed at persuading the general public to follow preventive measures against COVID-19 based on 3Cs (Closed Spaces, Crowded Places, and Closed contact settings).
Vice-Chancellor Prof S.M.Tariq Rafi described the activity as part of the University's outreach program of engaging with communities to help for creating a healthy environment.
Among the project directors were Prof Lubna Ansari Baig, Dean of AIPH, Prof Ghazala Usman, Head of Student Council, and Dr. Lubna Shaikh and Dr. Hira Tariq, Lecturer at AIPH.
Students from various batches voluntarily joined the project in raising awareness against COVID-19 and counseled the general public about the symptoms of COVID-19 such as dry cough, breathing problems, and headache. The students were paired into groups for community sessions at public spots.
They distributed free masks to passersby, encouraged eatery owners to place handwashing stations at their shops, placed physical distancing decals and stickers on carts, small shops, dispensaries, eateries, public washrooms, and street walls.