Crackdown against inflated milk prices begins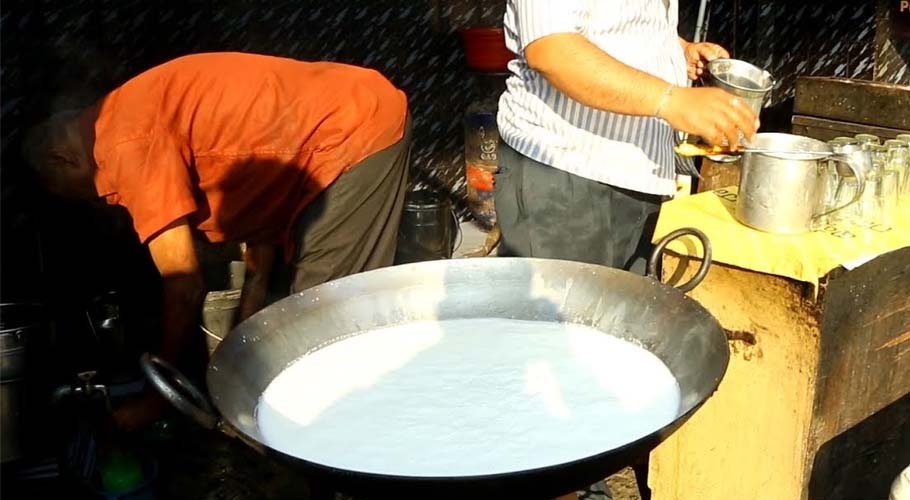 KARACHI: T
he Commissioner Office has begun a crackdown against the hike in milk prices by retailers.
The price of milk in the city was increased after the associations of dairy farmers announced a per-litre increase of Rs10, which was accepted by the Milk Retailer Association.
According to a press statement from the Commissioner Office, Shallwani directed all the deputy commissioners of the city to initiate a crackdown against the violation of the milk price fixed by the government.
Commissioner Iftikhar Shallwani announced that the milk price had not officially been raised and the official price of milk was still Rs.94 per litre.
The statement added that the crackdown was to continue until the violators stopped charging the excess price for milk.
Currently, there are three associations of dairy farmers that supply milk to Karachi: Karachi Dairy Farmer Association, Dairy Farmer Association, Karachi Dairy and Cattle Farmers Association.
According to head Milk Retailers Association, Amjad Ali said, "We had no option but to increase the milk price, it has been one month after the farmers increased the milk price but the retailers so far have not paid them according to their increased rates."
He said, "Farmers have now threatened us with stopping  the supply of milk ." If that happens, he believes, they will only be able to purchase milk from the open market, where the rate is Rs.140 per litre. "We want the commissioner to listen to us and address our issues," he added.
The three associations have jointly increased the wholesale rate of milk from Rs.85 to Rs.95 per litre, due to which the retail rate of milk is now Rs.110 per litre as the retail price of milk has to be generally around 10 per cent more than its wholesale price.
In July, the retailers had refused to accept the dairy farmers' increased rate and took the matter to the Commissioner Office, which is responsible for notifying the milk price.
In the second week of July, a meeting was held at the Commissioner Office in which all the associations involved in the milk trade were present.
It was decided there that milk would continue to be sold at its previous price in the city until 17th July, after which the price would be revised in accordance with the rate of inflation.