Is Uzma Khan expecting a baby with Usman Malik?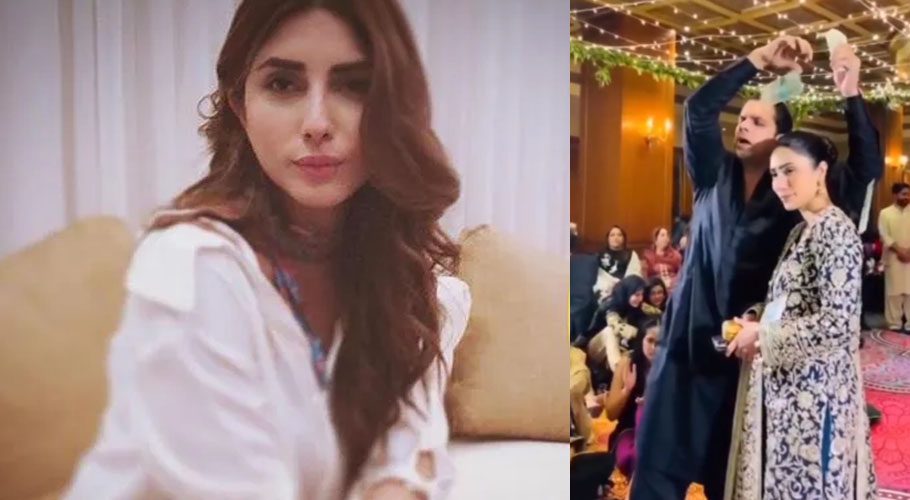 Remember actress Uzma Khan who became the talk in 2020 after her video of being harassed by the daughters of Malik Riaz for having affair with Usman Malik, the latter's husband went viral.
Looks like she has gotten married to Usman Malik and the couple is expecting a baby as well. Recently, a video of the couple went viral on social media in which Usman Malik can be seen showering money on Uzma while dancing with Qawali beats.
 

 

View this post on Instagram

 
Well, through the video, Uzma Khan's baby bump could evidently be seen. The public was fast enough to come up with mixed reactions as the users instantly recognized Khan from the viral video and few started calling her out for having affair with a married man. 
The users criticized Usman Malik for showering money like this, for them, it's not bad glance (nazar) or love for his wife he is showering but making a point to the world of how much wealth he has to throw away and can buy anything.
Read more: Uzma Khan withdraws case against women who attacked her
The Uzma Khan case has been the most controversial case yet. The incident took place in May 2020 when her video of getting beaten up for having an affair with Usman Malik, who was then married to a relative of Malik Riaz went viral on social media.  
Uzma Khan was filmed being beaten up, harassed, and threatened by Usman's now ex wife, Amna Usman, and Malik Riaz's daughter. She later filed an FIR against the women. However, when Malik Riaz filed an Rs. 5 billion defamation lawsuit against the actress, she later withdrew her case as part of a settlement, the details of which are unknown.