Indian journalist Arnab Goswami arrested in suicide abetment case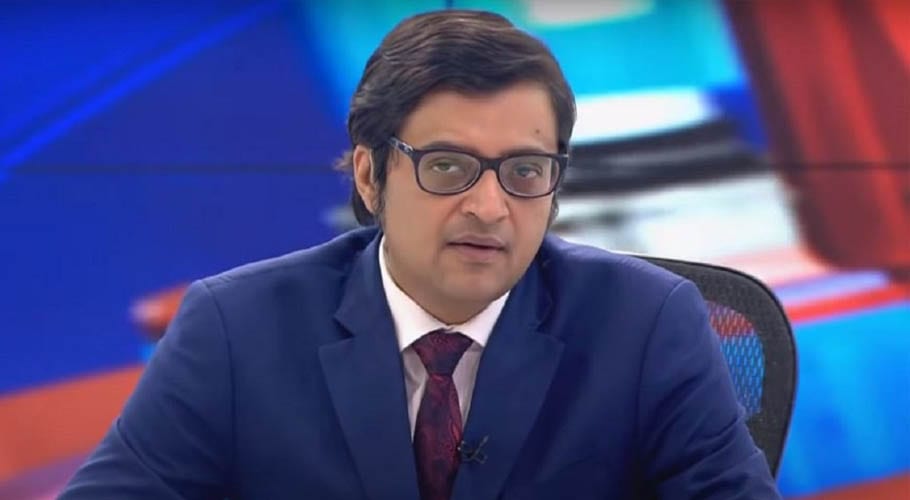 MUMBAI: Controversial Indian journalist Arnab Goswami was arrested on Wednesday from his house in connection with abetment to suicide case filed against him in 2018.
According to Indian media, a senior police official has confirmed that Goswami has been arrested. He will be interrogated by the investigating officer and the further course of action will be decided accordingly. Goswami claimed he was physically assaulted by the cops as television visuals showed him being forced into a police van.
This case goes back to 2018 when interior designer Anvay Naik and his mother Kumud Naik died by suicide. A suicide note purportedly written by Anvay was found in which he said that Goswami and two others – Feroz Shaikh and Niteish Sarda – had not paid him Rs5.40 crores which led to financial constraints.
Naik's daughter Adnya claimed non-payment of dues had driven her father and grandmother to suicide. In 2018, police had filed a case of abetment to suicide but the case was closed the next year.
In May 2020, Maharashtra home minister Anil Deshmukh announced a fresh CID investigation into the case after Adnya Naik approached him and complained that the police had not investigated the non-payment of dues from Arnab Goswami's Republic TV.
Anvay was the managing director of Concorde Designs Private Limited which rendered services for the channel. Naik's mother was also in the Board of Directors of the company. Anvay's wife Akshata lodged a complained against Arnab Goswami as the suicide note contained his name, along with the others.
The channel had quashed the allegations of non-payment said that certain vested interest groups are running a false and malicious campaign and making false statements and innuendos against the channel by exploiting a tragic event involving Naik's demise.