How did Nida Yasir lose 3kg in a week?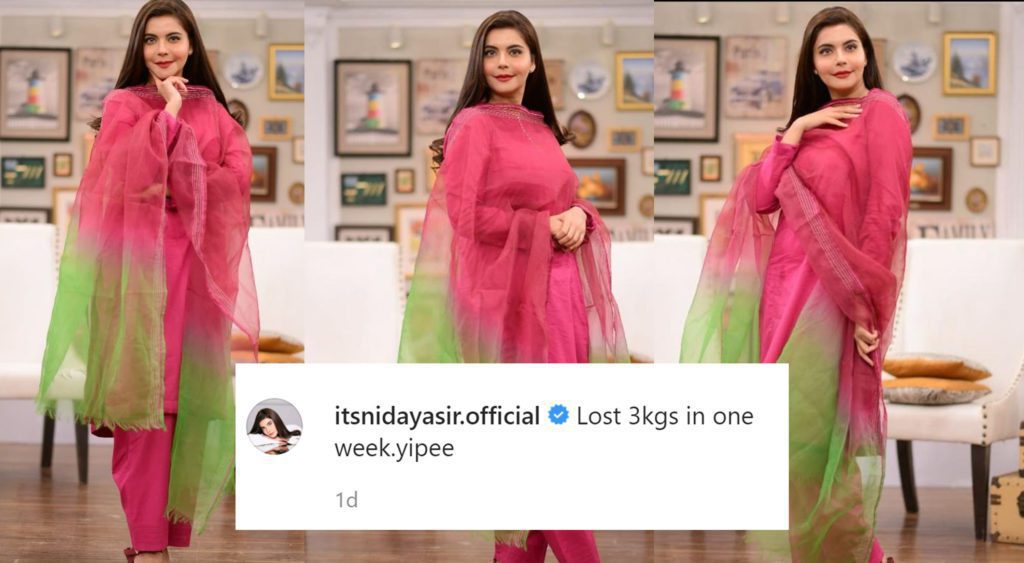 Famous TV Host Famous TV Host Nida Yasir has recently shared how she shed 3kgs in a week through a watermelon diet.
In a recent post on Instagram, the host shared a weight loss journey and her weight, and skincare regimes. Nida talked about her drastic change in her weight and shape. Nida also shared she ate the only watermelon for three days and revealed that she did not take anything else but only watermelon.
View this post on Instagram
She further revealed that she had cut sugar, rice, and bread as well including tortilla bread. Three days earlier, she had announced on her Instagram official account that she working hard to reduce her weight. "Eat healthy with lots of water," she wrote.
View this post on Instagram
The 47-year-old host, who has 1.3 million Instagram followers, recently talked about the criticism she faces during her morning show. In an interview, Nida Yasir shedding light on being criticised and shared, "My morning show is related to entertainment only. I'm not spoiling, bullying, or admonishing someone."

Read more: Yasir Nawaz, Nida Yasir receive COVID-19 vaccine
"I just give advice, the people who want to follow can follow my advice. I share my personal experience with my audience too so that someone might get help from my advice. I just guide my audience nothing more than that", added Nida Yasir.
According to Nida, it depends on our audience the way they understand things. "It's all up to them that they want to take things in a negative or positive way," she maintained.