Govt bans pillion riding from 8th Muharram till Ashura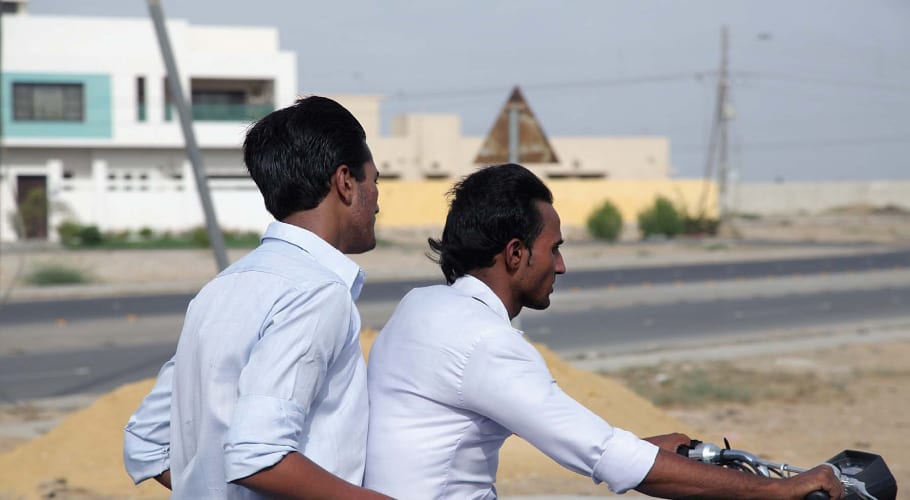 KARACHI: The federal government has imposed a ban on pillion riding from the night of 8th of Muharram until Ashura in order to maintain law and order and avoid any untoward incident.
According to sources, as many as 69,545 police personnel will perform security duties across the province including 17,558 in Karachi, 16,816 in Hyderabad, 2,237 in Mirpurkhas, 9,280 in Shaheed Benazirabad, 8,258 in Sukkar and 15,404 in Larkana, reads a contingency plan prepared by AIG Operations Sindh for Muharram.
In Karachi, M.A Jinnah Road has been sealed with containers and other barriers and would remain unavailable for routine traffic on 9th and 10th Muharram. Roads joining Saddar Regal Chowk, corridor-3 to Saddar Dawa Khana have also been sealed for traffic.
Security has tightened for 8, 9 and 10 Muharram processions in the metropolis. The police have sealed shops and blocked roads with containers. The Sindh government has declared 9th and 10th September as public holidays on the occasion of Ashura.
In Lahore, the foolproof traffic arrangements had been finalised for the main procession route of 9th and 10th Muharram. Traffic would be diverted to alternative routes from different points.
All office staff would also be deputed on roads to facilitate the general public and no vehicle would be allowed to enter from any arteries on the procession route.
According to reports, in Peshawar, at least 12,000 policemen have been deployed under a comprehensive security plan.
The Sindh government has also requested the ministry to block the mobile phone services along the procession routes on 9th and 10th Muharram.