Governor KP sets May 28 as election date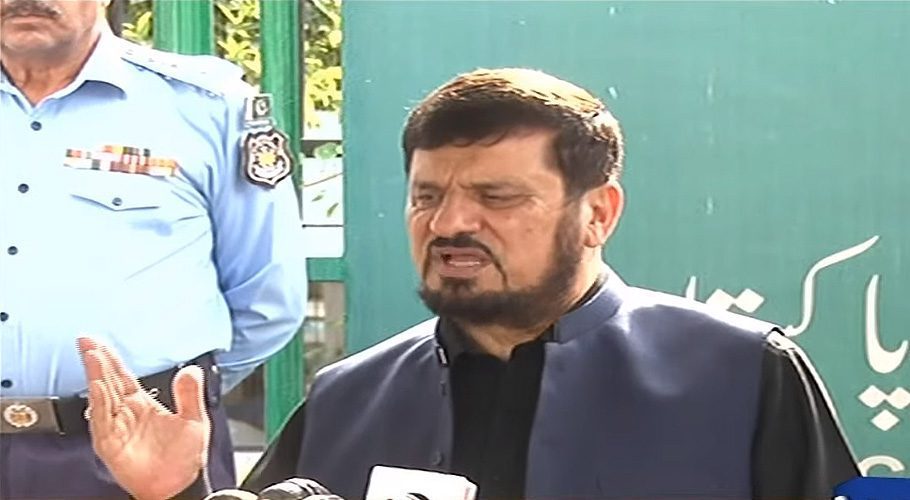 ISLAMABAD: The Governor of Khyber Pakhtunkhwa Haji Ghulam Ali has announced May 28 as date of elections in the province.
گورنر کے پی نے 28 مئی انتخابات کی تاریخ تجویز کر دی
گورنر خیبرپختونخوانے28مئی کو الیکشن کرانےکی تاریخ دےدی
الیکشن کمیشن میں کے پی انتخابات سے متعلق اجلاس ختم
گورنر کے پی نےتاریخ سے متعلق الیکشن کمیشن کو آگاہ کر دیا pic.twitter.com/4XlN1wZpsV

— RegionalTelegraph (@RegnlTelegraph) March 14, 2023
On March 1, it may be recalled, the Supreme Court of Pakistan had ruled that the elections to the Punjab and KP assemblies should be held within the stipulated period of 90 days. It had, however, allowed the ECP to propose a poll date that deviates from the 90-day deadline by the "barest minimum", in case of any practical difficulty.
The announcement by the Governor KP came after a meeting he held with officials of the Election Commission of Pakistan (ECP).
Earlier, KP Governor Haji Ghulam Ali met with President Arif Alvi at the President House in Islamabad on Tuesday and discussed elections to the KP Assembly in the light of the order of the Supreme Court (SC).
The president asked the governor to announce the date for elections after consultations with the Election Commission of Pakistan (ECP).
During the meeting, "the President advised Governor Ali to implement the apex court's order in letter and spirit wherein it had been directed that the KP governor, after consultation with the Election Commission of Pakistan, forthwith appoint a date for the holding of the general election to the provincial assembly to avoid any complication as almost a period of two weeks had already passed."
"The president emphasised the need for upholding the Constitution and holding general elections within the given time period, which had been mandated by the Constitution, further affirmed by the Supreme Court of Pakistan, and was essential for strengthening parliamentary democracy in the country," the statement said.