Global coronavirus death toll tops 413,000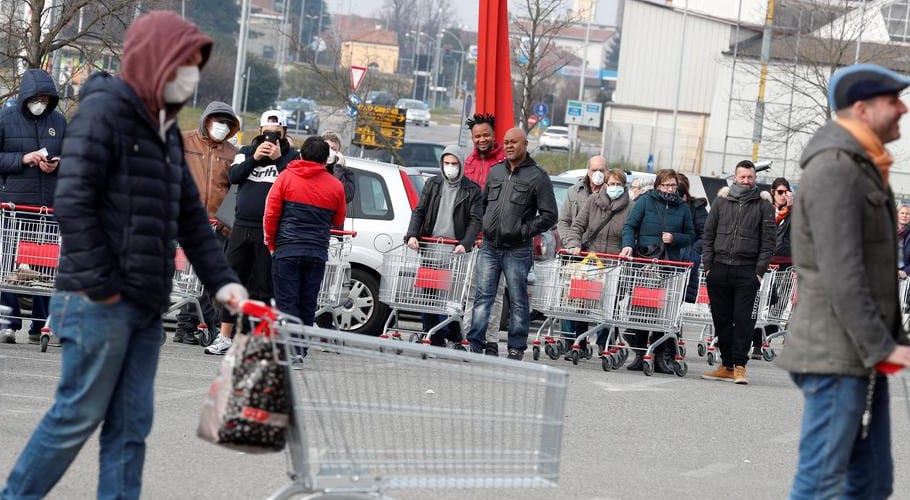 WASHINGTON: The number of confirmed coronavirus cases worldwide has crossed 7.32 million.
Around the world, the pandemic has killed more than 413,731 people and infected over 7,323,761.  According to the latest data, 3,603,893 patients have recovered from the pandemic so far.
In the United States, nearly 2,045,549 cases were confirmed, including more than 114,148 deaths.
Brazil has recorded 742,084 infection cases and 38,497 fatalities. Over 485,253 people have infected while 6,142 people died of the virus in Russia. 
The United Kingdom has reported 40,883 fatalities and 289,140 infections. Spain has recorded 27,136 fatalities and 289,046 infections.
India has reported 276,146 cases while 7,750 deaths due to the coronavirus. Italy has 34,043 fatalities, while 235,561 infections.
Peru has reported 203,736 cases while 5,738 deaths. Germany has reported 8,831 deaths and 186,516 infections.
Meanwhile, the death toll is 8,425 in Iran as the confirmed number of cases is almost 175,927. Turkey reported 172,114 coronavirus cases and 4,729 fatalities.
France has reported 29,296 deaths and 154,591 cases. China has to date declared 4,634 deaths and 83,046 cases, with 78,357 recoveries.
In Belgium, 9,619 people succumbed to the disease while reported 59,437 cases due to the coronavirus. Mexico has reported 14,649 deaths and 124,301 cases.
Canada reported 7,897 fatalities and 96,653 infections due to coronavirus. Israel has reported 18,180 coronavirus cases while 299 deaths.
Saudi Arabia has reported 108,571 cases of coronavirus, while 783 coronavirus deaths have been reported. Kuwait has reported 273 deaths while over 33,140 people have been tested positive for the virus.