Four consecutive blasts hit Kabul, four civilians injured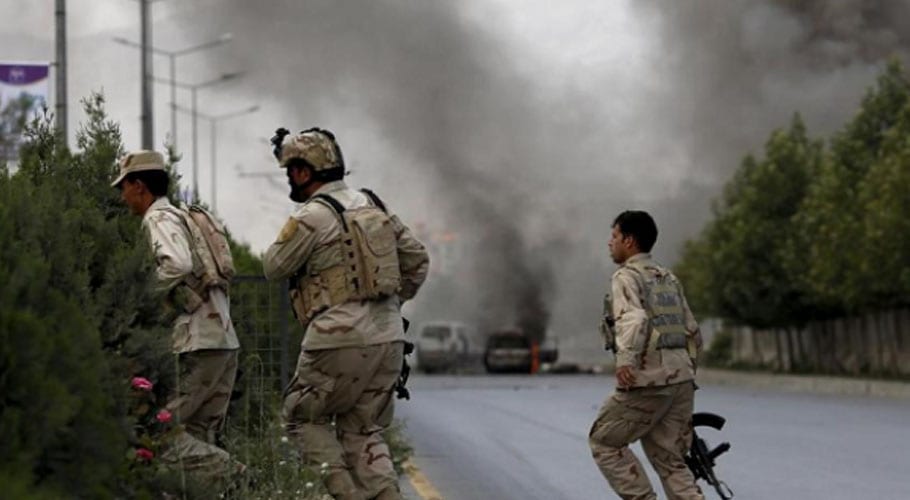 KABUL: Four civilians were injured on Monday after the Afghan capital was rocked by roadside bombs that exploded in less than 90 minutes.
Kabul police spokesman Ferdaws Faramarz said that the explosion wounded four civilians including a child. Militants had carried out several roadside bombings and rocket attacks in Kabul and other parts of the country in recent weeks, however, today's incident appeared to be the first coordinated effort for some months. No group has claimed the attacks.
The explosions come as authorities are trying to impose a lockdown in the capital to curb the spread of coronavirus in the country. According to the latest figures released by the health ministry, the number of infections in Afganistan has risen to 4,687, with a total of 122 deaths.
At least six people were killed and 19 others sustained injures last wee on Saturday during a clash at food distribution event in central Ghor province of Afghanistan.
According to the spokesperson of Afghanistan's Interior Ministry, four civilians and two police officers died in the incident. "A delegation will be sent from Kabul to investigate today's incident in a comprehensive manner," he added.
Commenting on the incident, he informed that the violence began after demonstrators gathered in Firozkoh to complain about the perceived failure to help the poor during the coronavirus pandemic.
"Gunmen in the crowd attacked a government office, prompting security forces to open fire," the interior ministry spokesperson said.
The deputy head of Ghor's provincial council, Abdul Rahman Akshan, also confirmed the incident and the death toll.
Read more: British PM unveils 'conditional plan' to reopen society