FM Qureshi meets President Rouhani, discuss regional issues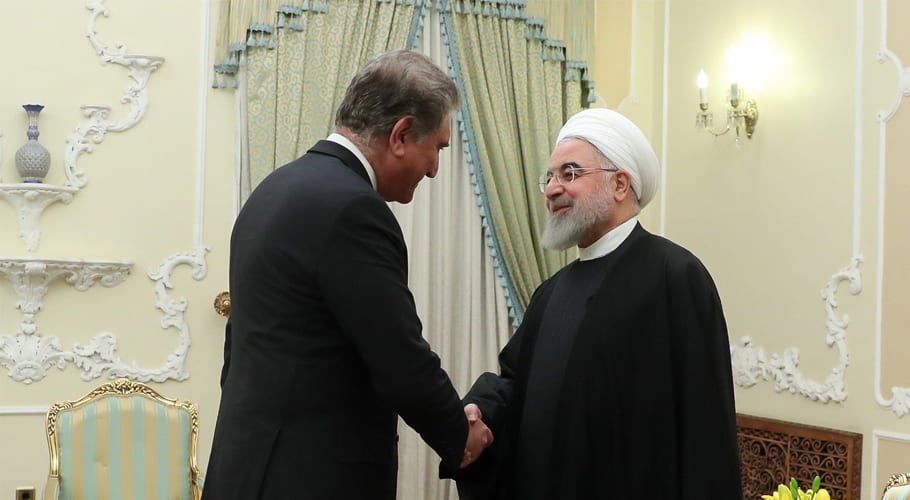 TEHRAN: Foreign Minister Shah Mahmood Qureshi met with Iranian President Hassan Rouhani in Tehran on Sunday, as part of Pakistan's diplomatic effort to diffuse tensions in the Middle East.
The important meeting discussed issues of common interest, bilateral relations, the current situation in the Middle East, regional security and other issues. Providing Islamabad's assistance to defuse existing conflicts in the Persian Gulf, FM Qureshi said Pakistan is determined to play a constructive role in peace in the region.
READ MORE: PTI delegation to visit MQM-P's headquarter Today
Foreign Minister Shah Mehmood Qureshi told the President of Iran that Pakistan would not be part of any step that would interrupt the region's peace. The foreign minister contended that the soil of Pakistan would not be used against any other country.
The foreign minister further, emphasized the importance of resolving all major issues through discussion and peaceful means.
Foreign Minister also applauded the Iranian president for raising voice in occupied Kashmir against the Indian massacres, he said Pakistan gives great importance to its relation with Iran.
READ ALSO: FM Qureshi visits shrine of Imam Reza in Mashhad
Earlier t, as part of Pakistan's diplomatic efforts to ease conflicts in the Middle East, Foreign Minister Shah Mahmood Qureshi had arrived in Tehran.