FIA arrests suspect at Islamabad airport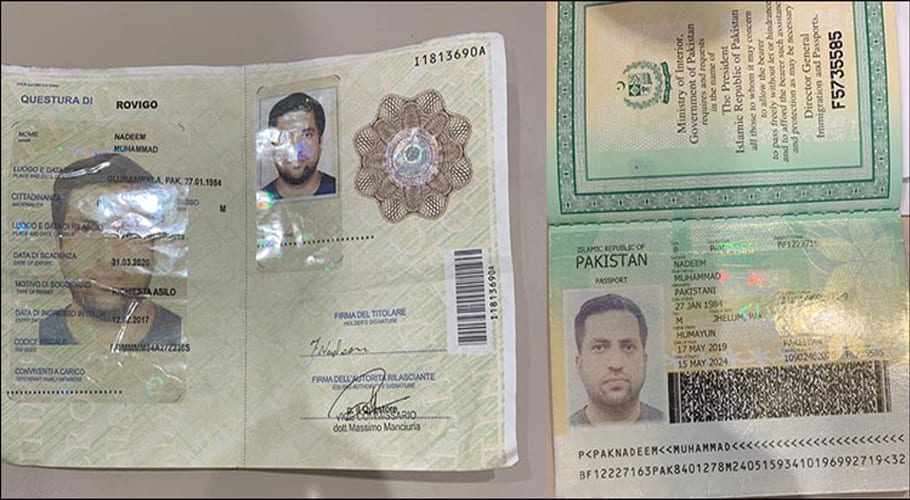 ISLAMABAD: Federal Investigation Agency (FIA) on Wednesday offloaded a passenger from Turkish airlines' flight after recovery of fake residence documents at the New Islamabad airport.
According to FIA officials, the passenger identified as Muhammad Nadeem was trying to travel through a private airline's flight TK-711, however, he was offloaded over fake residence permit of Italy.
The suspect was handed over to Anti-Human Trafficking Cell of the FIA for further investigation, the officials added.
Last month, the Federal Investigation Agency had deported an  Afghan citizen for traveling on a fake passport from Germany to Pakistan.
As per details, Afghan national identified as Abdullah Jan was found fake passport during checking at the FIA immigration counter after he had arrived at the news Islamabad airport from Germany.
The suspect was deported by the FIA officials, while the concerned airline was fined rs.0.5 million.
On February 1o, the Federal Investigation Agency (FIA) detained an alleged human trafficker, Rashid Hasnain Raza alias Gogi Shah, who had been wanted by agencies for his participation in numerous heinous criminal activities.
Revealing information of his detention, FIA Additional Director Abdul Hafeez said that Rashid Hasnain was picked up from Gujrat, a district of the province of Punjab and that his name was even included in the red book released by the Ministry of the Interior.