Fazl adamant to hold 'Azadi March' on October 27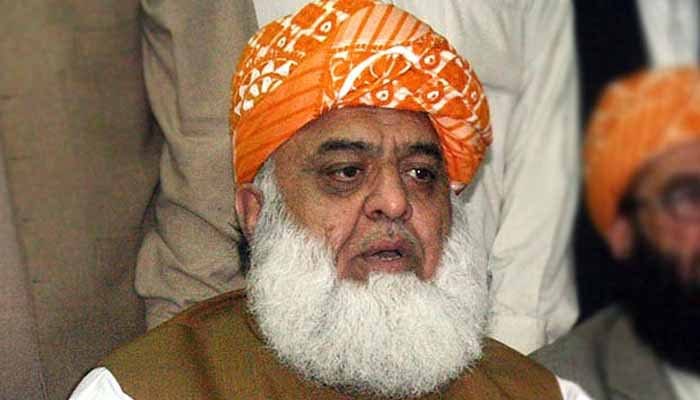 ISLAMABAD: Rejecting the possibility of any compromise with the government, Jamiat Ulema-e-Islam (JUI-F) chief Maulana Fazlur Rehman has reiterated to hold the 'Azadi March' on October 27 despite uncertainty of participation from other opposition parties.
Speaking to media, the JUI-F chief said that the march would begin on October 27 in which convoys from across the country would take part. He warned the government against placing any hurdles in their way, adding they also have three alternative plans in case any obstacles are placed.
He demanded to hold fresh elections in the country ruling out possibility of any reconciliation with the government, adding that it was the result of "fake elections and fake results" and they will send the government packing.
Refusing to compromise on changing the date of the march, he assured that they would remain peaceful and express complete solidarity with the Kashmiris on the day which they mark as a Black Day.
"We will come to D-Chowk. We are not coming with an intention to leave early," he said, adding that he has no intention to change the date of the march.
He said that positive developments were made in his meeting with Pakistan Peoples Party (PPP) chairman Bilawal Bhutto Zardari on Wednesday and with Pakistan Muslim League-Nawaz (PML-N) leaders yesterday. However, he refused to confirm their participation in the march or the sit-in.