Even tougher economic conditions to come, says Bilawal Bhutto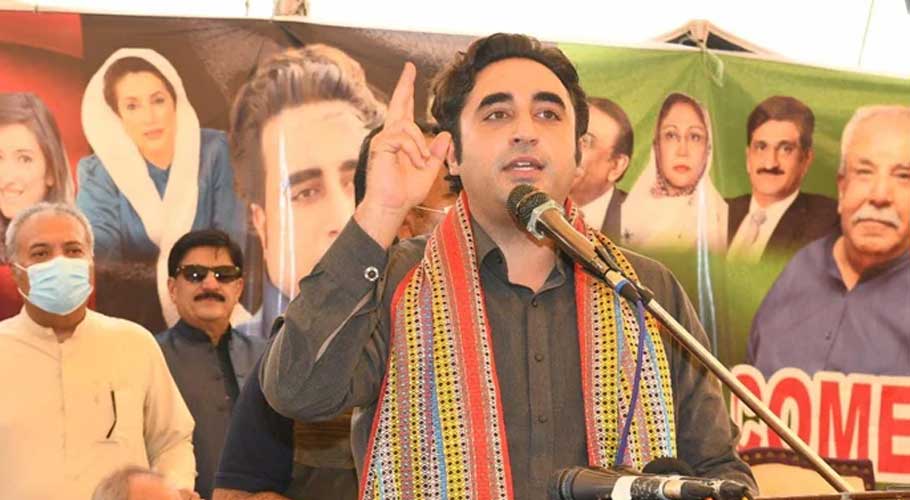 LARKANA: Foreign Minister of Pakistan and PPP's Chairman Bilawal Bhutto Zardari on Tuesday has warned of 'tougher economic' conditions in the upcoming days and weeks, asking the people to give the new coalition government a year to undertake economic and electoral reforms after 'tolerating' Imran Khan for four years.
"The economic conditions are going to be tough in the upcoming days," Bilawal Bhutto was quoted as saying while addressing a public gathering in connection with the 69th birthday of former minister Benazir Bhutto.
He said Benazir Bhutto fought with every 'tyrant' including former military dictators Zia ul Haq and Pervez Musharraf. He said that his mother and former Prime Minister Benazir Bhutto struggled for 30 years, for the restoration of democracy, uplifting of people, and spreading the message of peaceful Islam.
Bilawal claimed we used a democratic and constitutional means of the no-confidence motion to oust Imran Khan as it was important to send Khan home because he usurped the rights of the common people.
The foreign minister criticized former Prime Minister Imran Khan for economic mismanagement and a disastrous foreign policy, which he claimed, resulted in the international isolation of Pakistan.
"We saved Pakistan from default, the 'game' played by Imran Khan damaged Pakistan on the economic front," claimed the young foreign minister.
Commenting on the FATF, Bilawal Bhutto Zardari said Pakistan got success at FATF and the team will come in October for an on-site visit to Pakistan and after which Pakistan will come out from the grey list.
"We won't beg but want trade as it is the core component of the incumbent government's foreign policy," The PPP leader said.
In his recent visits to the US, China, EU, Saudi Arabia, and other countries, Pakistan demanded a trade, not aid, he added.