Economic conditions improving as compared to past: SBP Governor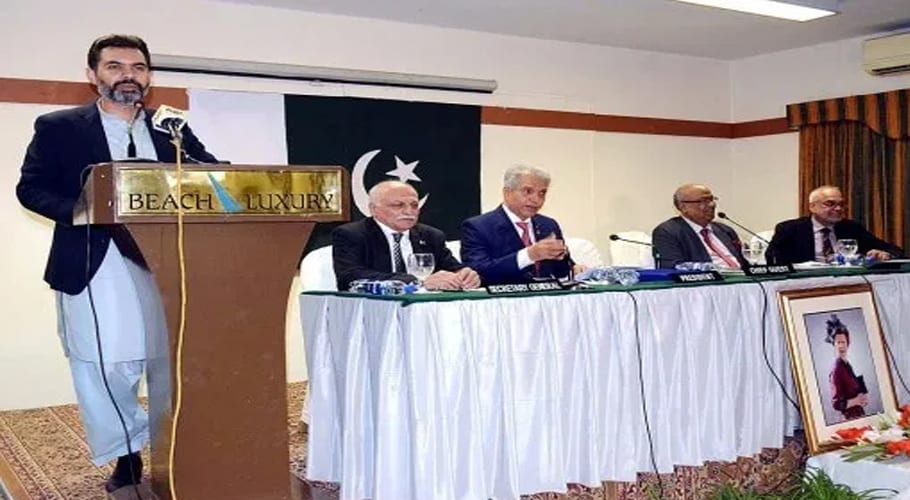 KARACHI: The State Bank of Pakistan (SBP) Governor Dr. Reza Baqir has said that the economic conditions of the country have been improved in many areas as compared to the past.
Addressing a ceremony today (Tuesday), he said that in the past the country's economy wasn't strong as reserves and exchange rates were falling.
Dr. Reza Baqir said that strict measures were taken by the government which strengthened the economic conditions, adding that orderly exchange market and improvement of exchange rate markets are the proof.
Reza Baqir said that the state bank has a big agenda on digital payments and its goal was to increase manifolds the reliance on digital payments, adding that we were working on to reduction on reliance of currency.
The SBP Governor announced two new schemes namely, 'Asaan Mobile Account' and 'Payment Gateway' that would be soon coming out.
He said that Monetary policy committee had to increase the interest rates to control the rising inflation but the last rate hike was made in July.
He further informed that Pakistan's reserves were down to 7 billion dollars on balance sheet in addition to that short-term debt of 8 billion dollars.
"We were not in the strongest position as far as our reserves are concerned", he said.
Commenting on foreign exchange reserves, he said they are the single most important determinant of a country's economic sovereignty, adding that the reserves have grown to 12 billion dollars on balance sheet.
He expressed hope that the combination of policies between the interest rates and exchange rate is going to deliver declining inflation and also it is going to keep the exchange market orderly.