ECC approves 0.3mn tonnes duty-free wheat import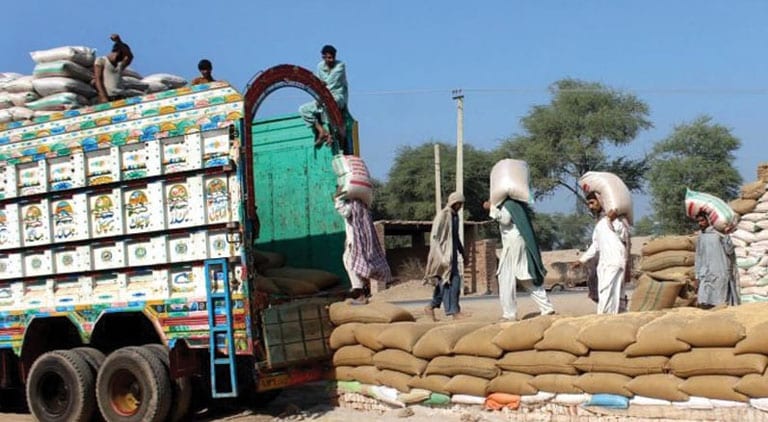 ISLAMABAD: The Economic Coordination Committee (ECC) of the federal cabinet has approved the import of 0.3 million tons of wheat without regulatory duty due to an unprecedented price hike and countrywide shortage over the last few days.
The ECC meeting headed by Prime Minister's adviser on Finance Dr Abdul Hafeez Sheikh approved imports of wheat until 31 March.
It has also urged the government of Punjab and the Pakistan Agricultural Storage and Services Corporation (Passco) to issue wheat reserves to overcome a nationwide shortage. Punjab and Pascco have 4.1 million tonnes wheat in their shortage facilities.
READ MORE: Govt to import 0.3m tonnes wheat, business tycoons seek heavy commission
Minister for National Food Security and Research Makhdoom Khusro Bakhtiar, speaking at a press conference in Islamabad on Sunday, said the wheat crisis would be over shortly and rates would be stabilized by Tuesday.
Federal Minister had maintained a ban on inter-provincial travel by the Punjab government and ongoing transporter strike in Karachi as the key reason behind the shortages of flour in Khyber Pakhtunkhwa and Sindh.
Khusro Bakhtiar believed that there were enough wheat stocks available in the country to meet domestic demands. He expressed strong determination to take strict action against those involved in the hoarding, profiteering or developing an artificial commodity crisis.