Does the future lie in learning Chinese languages?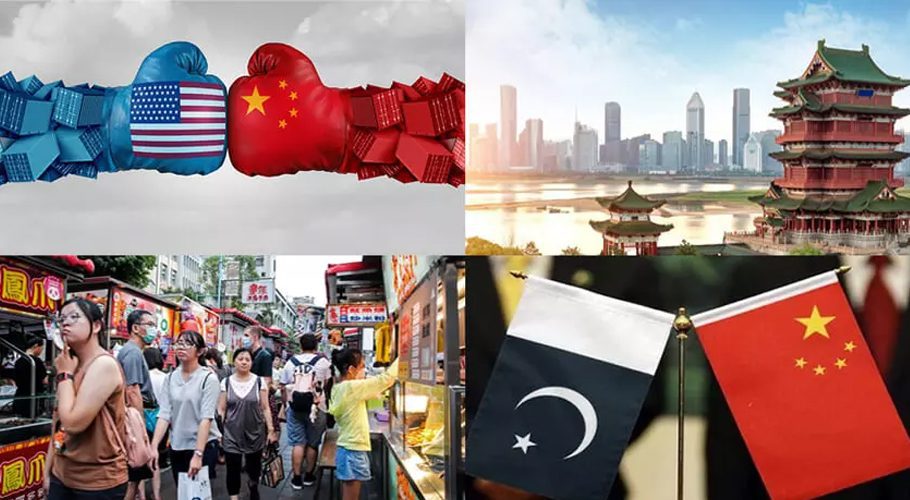 On April 20, like other parts of the world, International Chinese Language Day is being marked in Pakistan. The event was established by the United Nations Educational, Scientific and Cultural Organization (UNESCO) in 2010 to commemorate cultural diversity, multilingualism and to promote equal use of all six of its official working languages throughout the organization.
A brief history of Chinese Language 
April 20 was selected as the date for the Chinese Language Day to pay tribute to Cang Jie, a mythical figure who is supposed to have introduced Chinese characters about 5,000 years ago.
Initially, the native speech of the Han majority in China, Chinese forms one of the branches of the Sino-Tibetan language family and is now spoken by many Chinese ethnic groups.
About one-fifth of the world's population of over one billion people speak some form of Chinese as their first language. Varieties of Chinese are usually perceived by native speakers as dialects of a single Chinese language.
Standard Chinese is a standardized form of spoken Chinese based on the Beijing dialect of Mandarin. It is the official language of the People's Republic of China (PRC) and the Republic of China (ROC, also known as Taiwan), as well as one of four official languages of Singapore.
Importance of Learning Chinese
The importance of China as an emerging superpower cannot be denied. Chinese is currently considered an essential language across the world because of its increase in presence in the technology and business world.
The Chinese market is the biggest growing market even in this economic downturn. Expertise in Chinese has grown increasingly important to the overall world economy and several business owners are looking to break into this international market.
Economist forecasted by 2020, China will without a doubt surpass the US as the biggest international superpower.
Employment opportunities
China's booming economy and the fact that every home in Pakistan Chinese products goes to show just how vital it is for Pakistani businesses to have strong relations with their Chinese counterparts.
The advantages of learning Chinese do not just expand to those engaged in the trading of goods. Learning Chinese, particularly in Pakistan, can also open up a world of job opportunities for our youth.
Of course, relations between the two countries are based on mutual interests rather than heartfelt sentiments. China has helped Pakistan in resolving various economic issues and international disputes as much as possible.
Pakistan has also stood by China at every opportunity and this friendship is growing stronger with the passage of time. The Pak-China Economic Corridor (CPEC) ushered in a new era of friendship between two countries.
With the CPEC underway, it is expected that approximately 40,000 Chinese interpreters will be required in the coming days, and knowing the Chinese language will surely make you a top pick for these employment opportunities.
Promoting people-to-people connectivity
The promotion of the Chinese language in Pakistan is the new step of collaboration between the two countries. Several Chinese universities working to promote Urdu while more than 16 study centers in Pakistan promoting the Chinese language to endorse people-to-people connectivity by establishing these study centers.
Around 35,000 Pakistani students were learning Chinese, 24,000 Pakistanis studying in China and there were 80,000 Pakistani employees working for Chinese companies and this number was set to rise. Silk Route, which was now being described as the Belt and Road Initiative (BRI), CPEC and other projects were also vital for Pakistan's development.
Where to learn Chinese?
If you want to learn Chinese in Pakistan, then preferably, you should devote 14 to 18 hours a week to studying the language, and complete Level 5 of Mandarin to attempt the HSK exam. Although, the basic question for learners might be with regards to where to learn Chinese from.
Several private institutes are offering Chinese language courses, the Technical Education and Vocational Training Authority (TEVTA) has allocated around 40 institutes in 23 districts in Punjab for this purpose.
China Study Centres have also been established in around 20 universities across the country. The University of Central Punjab and NED University of Engineering and Technology also offers Mandarin courses.
Officially, there are four main Confucius Institutes in Pakistan; National University of Modern Languages (NUML) in Islamabad, Punjab University in Lahore, Agriculture University in Faisalabad, and the University of Karachi in Sindh province.
However, Chinese is also being taught as a secondary language in various educational institutes in Pakistan, with the plan to educate the youth and make them fluent in the language so they can get a brighter future in a world where China dominates the global industry.
Generally, considering the economic stability of China, there is an abundance of advantages of learning Chinese as the language can open new doors of opportunities for the economy, business, travel, academics and technology.