Disabled man appeals for financial assistance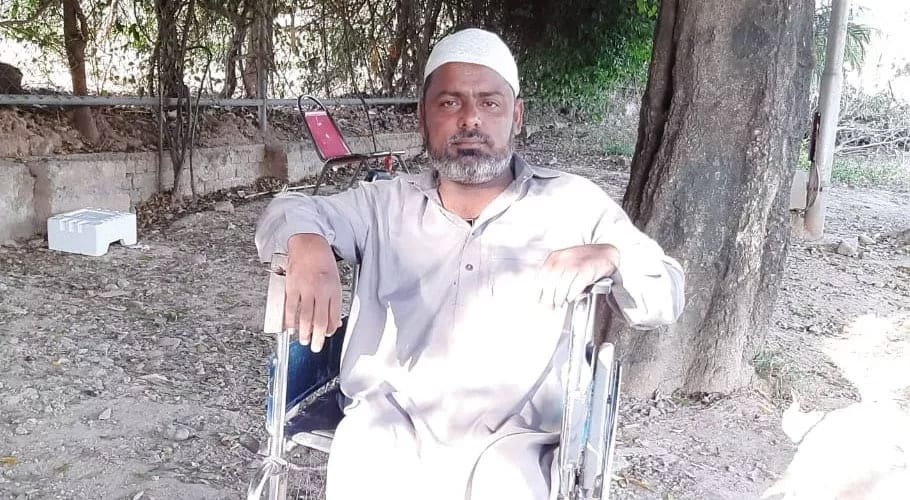 ISLAMABAD: A disabled man, a father of three children, has appealed authorities for finical assistance.
As per details, Nadir Hussain hailing from Rahim Yar Khan District has been living in Islamabad for 6-years and is crippled in both legs.
Nadir Hussain said despite being physically challenged he never begging. He said, "I support my family by selling rosaries and hats. Sometimes rosaries and hats are sold, but sometimes I have to go home empty-handed." he added.
According to Nadir Hussain, he has a rented house and hardly paid Rs 8,000 per month. He further said due to high electricity and gas bills he cannot provide food to his children, adding that sometimes the whole family goes to bed hungry.
Hussain said he approached Pakistan Bait-ul-Mal for help but the official still asked him to prove disability certificate despite was crippled in both legs.
"Despite giving the certificate, I was not given any help and it was said that the disability certificate is fake, get it made again, he said.
He alleged that his application was also rejected in the Ehsas program by declaring him not eligible for it.
Nadir said So far no philanthropist, including government charity institutions, has helped him. "If the government gives me a small house, I will be able to live with my family in a dignified manner," he added.
He appealed to the Prime Minister Imran Khan and the philanthropists, including the charity institutions, to provide him some assistance for buying a house.