Customs recover Rs1.6 billion worth heroin from oil tanker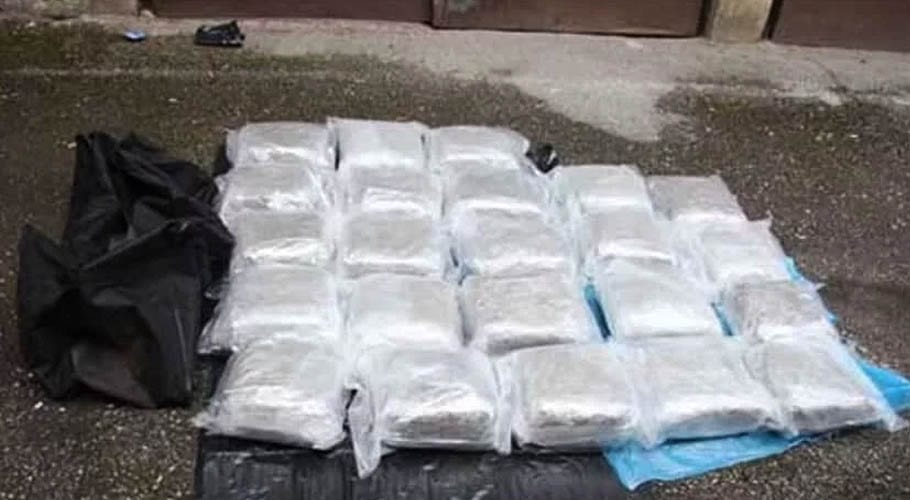 GWADAR: Model Customs Collectorate (MCC) in Gwadar foiled an attempt to smuggle narcotics in the country worth around Rs1.6 billon, considered one of the biggest drug busts in several years.
While acting on the directives of Chief Collector Customs Balochistan against anti-trafficking, Collector Customs Gwadar Dr Tahir Qureshi issued orders to make all available resources and intelligence network fully functional and effective in order to curb the menace.
A few days ago, a tip-off was received that an attempt was being made to smuggle heroin from Gwadar to other parts of the country. Upon receiving information, a special team was formed under the supervision of Additional Collector Customs Ghulam Haider Mehsar including other field officers and staff.
The special team was stationed at Kharari check post and increased patrolling and more effective search of inland bound cargo trucks and buses on the RCD Highway.
Last night, the customs patrol squad signaled to stop an oil tanker heading towards Karachi near the police check post at Winder. The tanker driver refused to stop and attempt to speed away forcing the patrol team to chase them.
Suddenly, unidentified persons in the tanker opened fire on the Customs Patrol Squad. During an exchange of fire, the tanker driver and his accomplices managed to flee under the cover of darkness.
Customs personnel seized the oil tanker and found two concealed compartments in the vehicle's bumper with TMA-353 written with a marker. After a thorough search, they found 176 kg of high-quality heroin in the compartment worth Rs1.6 billion.
Efforts are being made to arrest the fugitives and a case been registered against them under the Customs and Narcotics Act.
Chief Collector Customs Balochistan and Collector Customs Gwadar Dr Tahir Qureshi congratulated the customs staff on the successful operation. He instructed them to continue operations against drug trafficking with the same determination and valour.