Curfew, communication blockage enters 154th day in IoK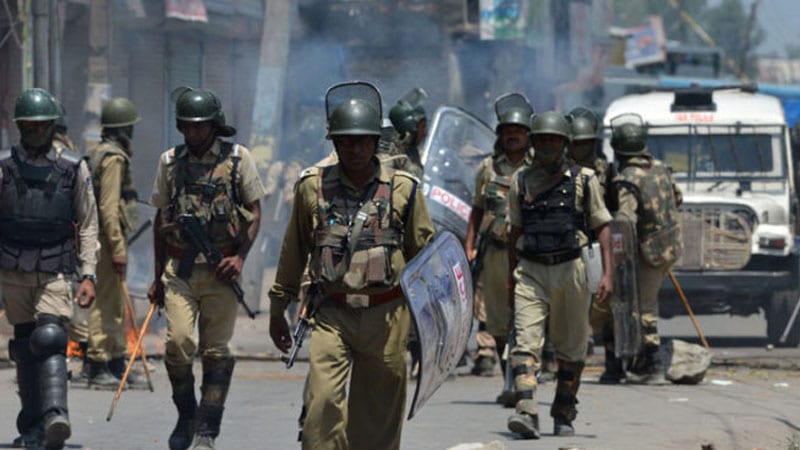 SRINAGAR: On the 154th consecutive day on Sunday, the curfew and communications blockade in Indian occupied Kashmir (IoK) continues to be cut off from the rest of the world.
There is a shortage of food and medicines, while heavy snowfall has multiplied the miseries of the helpless Kashmiri people. Since August 5, by revoking the special status of occupied Kashmir, the Indian government has put a curfew in IoK.
READ MORE: PPP summons CEC important meeting on Sunday
Restrictions under section 144 and total ban on internet and prepaid mobile services remain enforced.
Public transportation is off the roads. Shops and business centers are still closed for a couple of hours in the morning and evening. Though there are still very few educational institutions and offices open up there.
Normal life remains disabled in the IoK and parts of the occupied valley. Shops and business establishments remain closed most of the time except for a few hours in the morning and evening.
The authorities have also appointed magistrates to track students ' activities in educational institutions throughout occupied Kashmir.
On the other hand, disputed Kashmir was formally divided into two union territories on October 31 against the wishes of the people of the region and in violation of international laws and India's own constitution.
READ MORE: Govt is committed to provide quality education, clean water to public: Sarwar
Earlier, Foreign Minister Shah Mehmood Qureshi has called on the international community to pressure Narendra Modi's government to remove Indian Occupied Jammu and Kashmir's five-month curfew and communication blockage.
In his message on the day of tight to self-determination, the Foreign Minister denied the unconstitutional and arbitrary acts of India after 5 August 2019, when the Bharatiya Janata Party (BJP) abolished Article 370 of the Indian Constitution which gave the occupied territory autonomy.