CTD arrests two alleged terrorists from Rawalpindi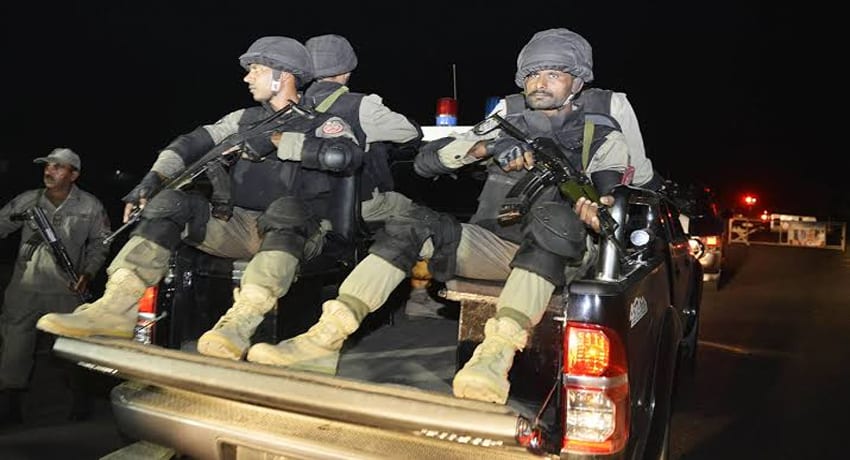 RAWALPINDI: Counter Terrorism Department (CTD) of Punjab police have claimed to have arrest two alleged terrorists from Rawalpindi on Monday.
According to the CTD spokesman, that the accused were arrested from Fatehjang Road of the city while, the police personnel also recovered explosive material from their custody.
The militants were identified as Fareed Khan and Kaleem Ullah and a case was registered against them.
Both of them are associated with a banned organization, the spokesman said adding that the accused were planning to carry out a terrorist attack at sensitive places in Rawalpindi.
Earlier, the Special Investigation Unit (SIU) police had claimed to have arrested a suspected Daesh terrorist in Karachi  during a combined operation.
According to police sources, on an intelligence report, the law enforcement agencies personnel had conducted a targeted operation and apprehended a suspected Daesh terrorist.
Police said that the alleged Daesh terrorist was identified as Sikandar Khan, who also confessed to his association with the Tehreek-e-Taliban Pakistan before 2019.
During the operation, the SIU said it recovered weapons and other material from the possession of the suspect. 

Police further said the suspect was arrested in several cases including incidents of terrorism in 2013.