COVID-19 death toll reaches 252,000 globally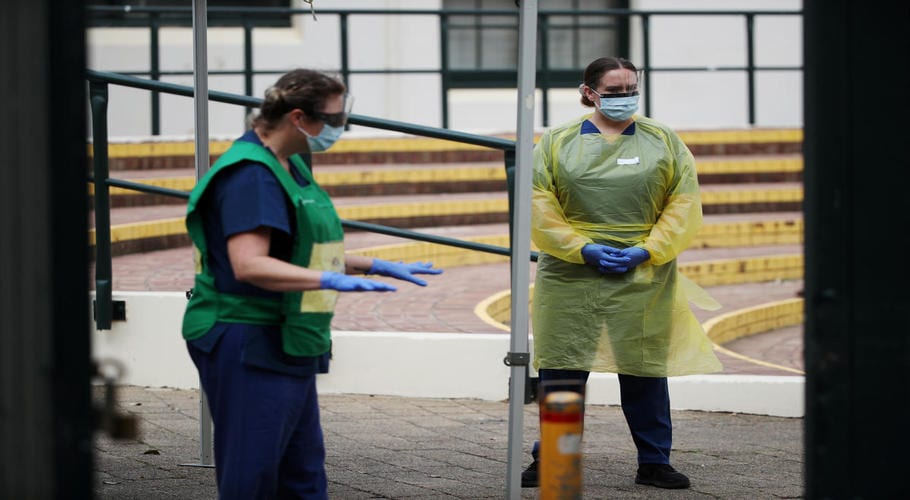 WASHINGTON: Global deaths from the coronavirus pandemic have surged to 252,407 today.
Around the world, the number of confirmed coronavirus cases worldwide has reached 3,646,211, while 1,200,170 patients have recovered from the pandemic so far.
In the United States, nearly 1,212,900 cases were confirmed, including more than 69,921 deaths. The US reported an increase of 1,318 deaths in the past 24 hours.
Canada reported 3,854 fatalities with 160 deaths in a single day and 60,772 infections due to coronavirus. Italy, which recorded its first coronavirus death at the end of February, has 248,301 fatalities, with 174 people succumbing to the disease in the last 24 hours.
Spain has recorded 25,428 fatalities with 164 in a single day and 248,301 infections. China has to date declared 4,633 deaths and 82,881 cases, with 77,853 recoveries.
France has reported 306 deaths in a single day, taking the tally to 24,895 deaths and 168,693 cases. The United Kingdom has reported 288 deaths during the last 24 hours, 28,734 fatalities, and 190,584 infections.
Turkey reported 127,659 coronavirus cases and 3,461 fatalities. In Belgium, 7,924 people succumbed to the disease while Brazil reported 7,367 deaths due to the coronavirus.
Over 145,268 people have infected while 1,356 people died of the virus in Russia. Israel has reported 16,246 coronavirus cases while 235 deaths.
Meanwhile, the death toll is 6,277 in Iran as the confirmed number of cases is almost 98,647. India has reported 46,443 confirmed cases and 1,568 deaths from COVID-19 since its first case on 30th January.
According to details, most of the countries where the coronavirus cases on peak declared a state of national emergency and lockdowns. Precautionary steps are being taken by governments in several countries across the world suffering from coronavirus.
Read more: Apple, Google ban location tracking in contact tracing apps