Coronavirus cases in Pakistan exceed 119,500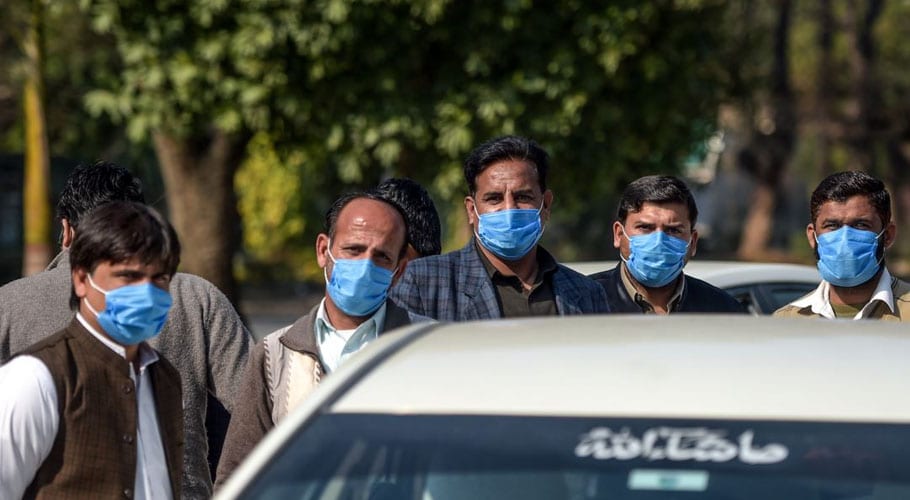 KARACHI: The number of confirmed coronavirus cases has surged to 119,536 in Pakistan today, while the death toll stands at 2,317.
According to data released by the National Command and Operation Center (NCOC), a total of 5,834 new cases were detected when 26,573 new tests were conducted during this period.
With 101 more Covid-19 related fatalities recorded over the past 24 hours, the number of people succumbing to the disease in the country has jumped to 2,356 so far.  The number of people defeating the deadly virus has reached 38,391. So far,780,825 tests have been conducted across the country.
There have been 45,463 cases reported in Punjab, 43,790 in Sindh, 15,206 in Khyber Pakhtunkhwa, 7,335 in Balochistan, 6,236 in Islamabad, 488 in Azad Jammu and Kashmir and 1,018 in Gilgit Baltistan. 
Out of a total of 2,317 deaths, Khyber Pakhtunkhwa has reported 619 deaths, Sindh 738, Balochistan 73, Gilgit-Baltistan 14, Punjab 807, Azad Kashmir 09 and Islamabad Capital Territory has reported 57 deaths.
Moreover, the World Health Organization (WHO) has recommended that Pakistani authorities reimpose a strict, intermittent lockdown targeting localities with high coronavirus spread, as cases in the South Asian country increase exponentially since most restrictions were lifted last month.
Read more: PTI responsible for coronavirus spread in Pakistan: Bilawal Bhutto