CM Sindh inaugurate infectious disease hospital in Karachi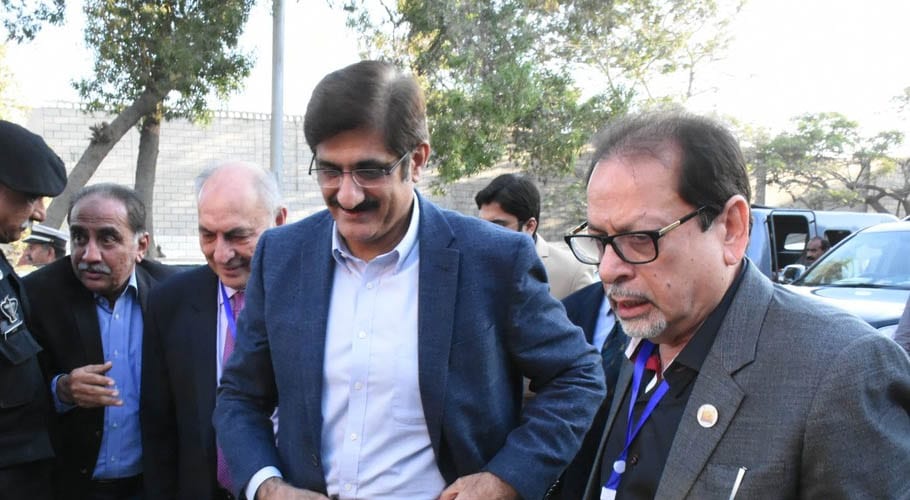 KARACHI: Sindh Chief Minister Murad Ali Shah today (Sunday) has inaugurated a 54-bed infectious disease hospital in Karachi.
According to details, there's an eight-bed emergency ward on the ground floor of the NIPA Infectious Diseases Hospital building. The hospital consists of a 16-bed ICU with ventilators, besides 34 DHU beds.
Talking on the occasion, CM Murad Ali Shah said that the PP-led provincial government has established the hospital's blocks A and B in the first phase. "The facility would soon be provided another 23 ICU and 88 DHU beds," he added.
Sindh today (Sunday) reported 2,222 cases of the coronavirus during the past 24 hours while 25 more patients died due to the infection. CM Murad in this regard said, "We have performed 10,705 tests during the past 24 hours."  
The province has reported an overall tally of 94,528 coronavirus infections and 1,526 deaths from the infection. CM Sindh further said that almost 39,837 patients are currently treated for the COVID-19 with 623 of them in critical condition and 74 on ventilators.
"Almost 770 virus patients have recovered in the province during the past 24-hours, bringing the tally of recuperated patients to 53,164," he added. Karachi – the worst affected city of the province – reported 770 more cases today (Sunday).