CM Punjab Usman Buzdar will complete his tenure: Fayyazul Chohan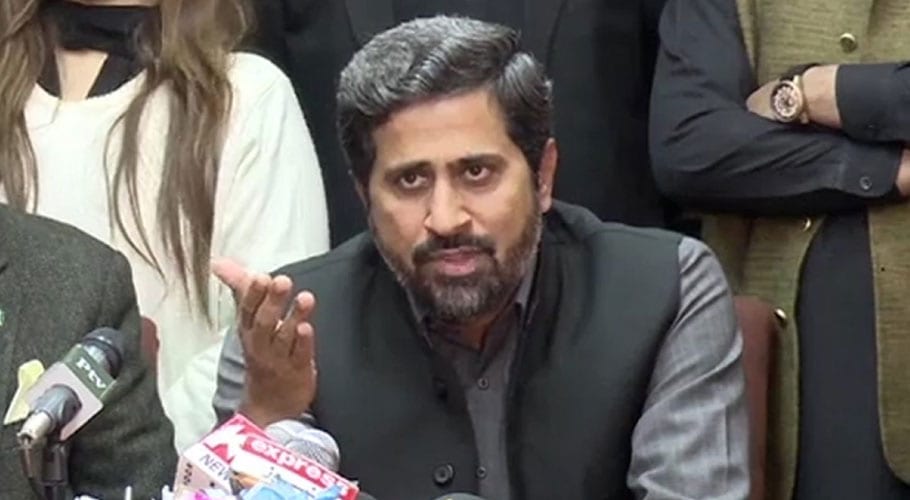 LAHORE: Punjab Information Minister Fayyazul Hassan Chohan has refuted the rumors of Punjab Chief Minister Usman Buzdar's removal and reiterated that he will complete his tenure.
Addressing a press conference today (Friday), Fayyazul Hassan Chohan said, "I have said it almost 22 times in the past 22 months that CM Punjab isn't going anywhere."
 Commenting on his performance, Punjab Information Minister defended Usman Buzdar and said that the Chief Minister has been delivering on his responsibilities with ease.
Fayyazul Chohan also pointed out that under the supervision of Usman Buzdar, the Punjab government had provided tax relief of Rs56 billion in its recent provincial budget.
Referring to previous leadership in the province, Fayyazul Chohan said that the so-called leader of the people stands in the rainwater wearing a fancy hat and carrying an umbrella, pretending to serve the province. "Previous leadership failed to deal with the monsoon," he added.
"Buzdar has made a constructive plan to deal with a rainwater crisis. He is serving the people at his own pace without making decisions in a hasty manner," he concluded.
Earlier on July 16, sources had informed that Prime Minister Imran Khan was considering removing Usman Buzdar from his post and reshuffling in the provincial cabinet, after an important meeting with Chief of Army Staff (COAS) General Qamar Javed Bajwa.
In this regard, Federal Information Minister Senator Shibli Faraz on July 17 had refuted the rumors of the removal of Usman Buzdar from Chief Minister Punjab post. He said, "Usman Buzdar is going nowhere. All speculations regarding his departure are Mala fide and baseless."