China drops growth target to 5%, lowest in years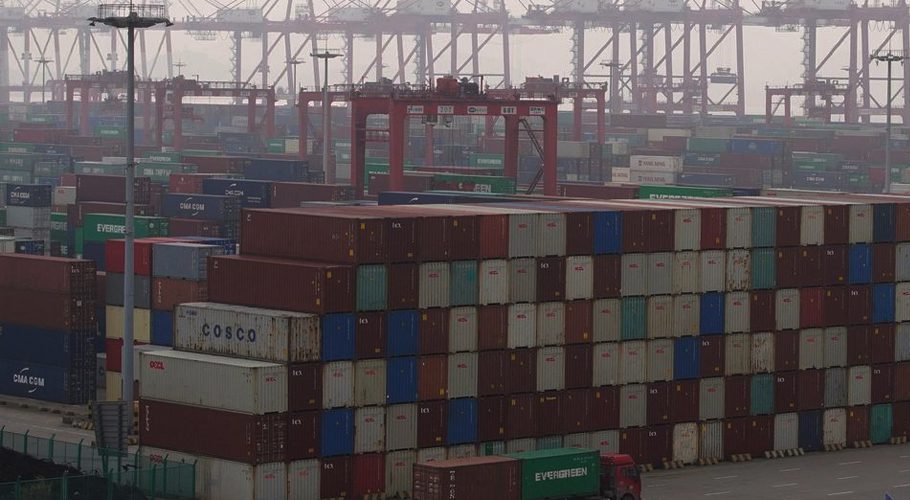 BEIJING: China announced one of its lowest economic growth targets in years Sunday, kicking off meetings of its parliament set to hand Xi Jinping a third term as president as well as approve an increase in defence spending.
In an opening report, the Chinese government said it would aim for economic growth of "around five percent" for the coming year — one of its lowest in decades.
China posted just three percent growth last year, missing its stated target of around 5.5 percent by a wide margin as the economy strained under the impact of strict Covid containment policies and a real estate crisis.
"Under the strong leadership of the Party Central Committee, we carried out Covid-19 response and pursued economic and social development in an effective and well-coordinated way," the government report, delivered by outgoing Premier Li Keqiang at the opening of the National People's Congress Sunday, said.
"Overcoming great difficulties and challenges, we succeeded in maintaining overall stable economic performance," it added.
Read more: UN development chief sounds alarm over debt distress
There will be few surprises at the carefully choreographed National People's Congress, analysts say, with thousands of politicians flown in from across China to vote on laws and personnel changes pre-approved by the ruling Communist Party (CCP).
Top of the NPC's agenda will be Friday's norm-busting reappointment of Xi as president, after he locked in another five years as head of the party and the military — the two more significant leadership positions in Chinese politics — in an October congress.
Since then, the 69-year-old Xi's leadership has faced unexpected challenges and scrutiny, with mass protests over his zero-Covid policy and its subsequent abandonment that saw a deadly coronavirus surge.
But those issues are almost certain to be avoided at this week's Beijing conclave, which will also see the unveiling of a Xi confidant and former Shanghai party chief as the new premier.